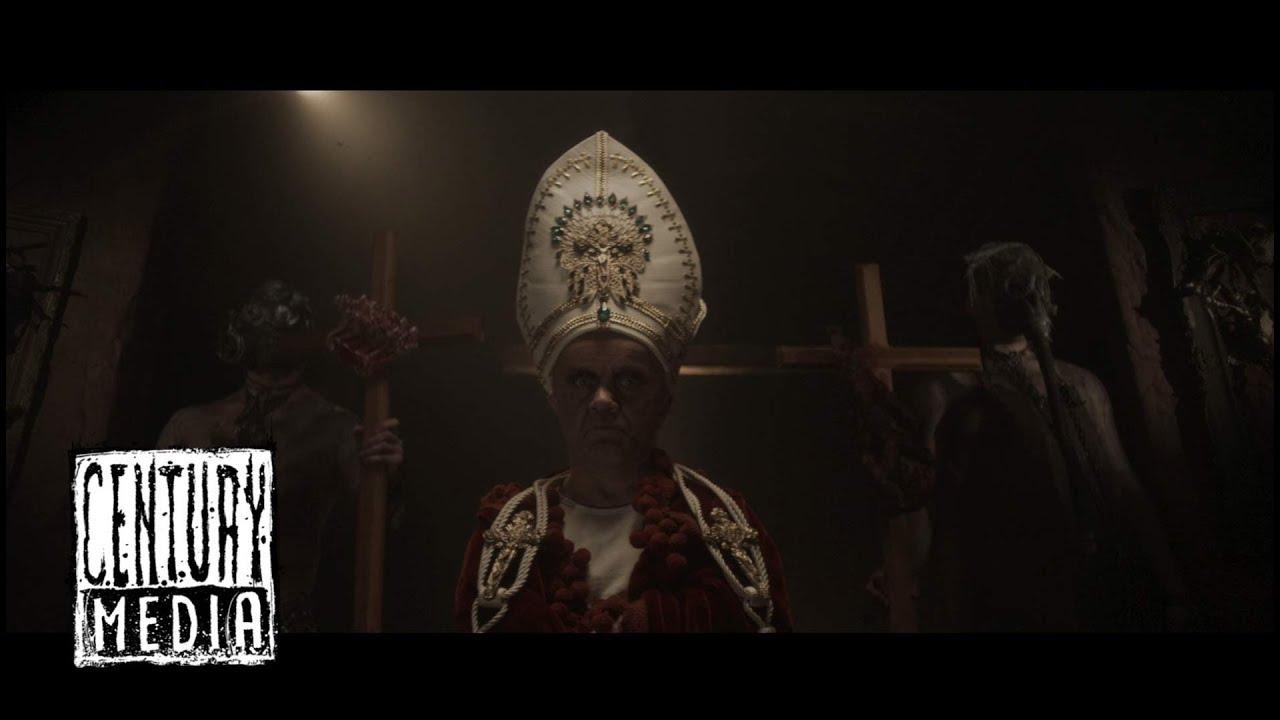 Il giorno è finalmente arrivato! I maestri del technical death metal ABORTED, sotto la carismatica guida di Sven Caluwe, sono tornati con il tanto atteso e undicesimo album, "ManiaCult". In collaborazione con G13 Production House (Behemoth, Accept, Kreator) la band presenta oggi il proprio video più terrificante e inquietante di sempre, in occasione della release del primo singolo "Impetus Odi". Non perdetene la premiere su Youtube oggi alle 18:00! A vostro rischio e pericolo…: https://youtu.be/MxES2ziBy2E 
"ManiaCult" sarà pubblicato il 10 settembre 2021 su Century Media Records nei seguenti formati: https://abortedband.lnk.to/ManiaCult
CD Jewelcase – all outlets 
Gatefold black LP+CD & Poster – all outlets 
Gatefold ultra clear LP+CD & Poster – Bandshop 
Gatefold neon green LP+CD & Poster – Bandshop (200 Units) 
Gatefold neon yellow LP+CD & Poster – EMP (300 Units) 
Gatefold opaque hot pinkLP+CD & Poster – Nuclear Blast (300 Units) 
DISCLAIMER: A causa della forte domanda per la produzione di vinile i tempi di produzione sono soggetti a possibili ritardi. Sarà fatto tutto il possibile per garantire il rispetto delle scadenze originali tuttavia i clienti sono informati di possibili eventuali ritardi al di là del nostro controllo.
Di seguito artwork e tracklist: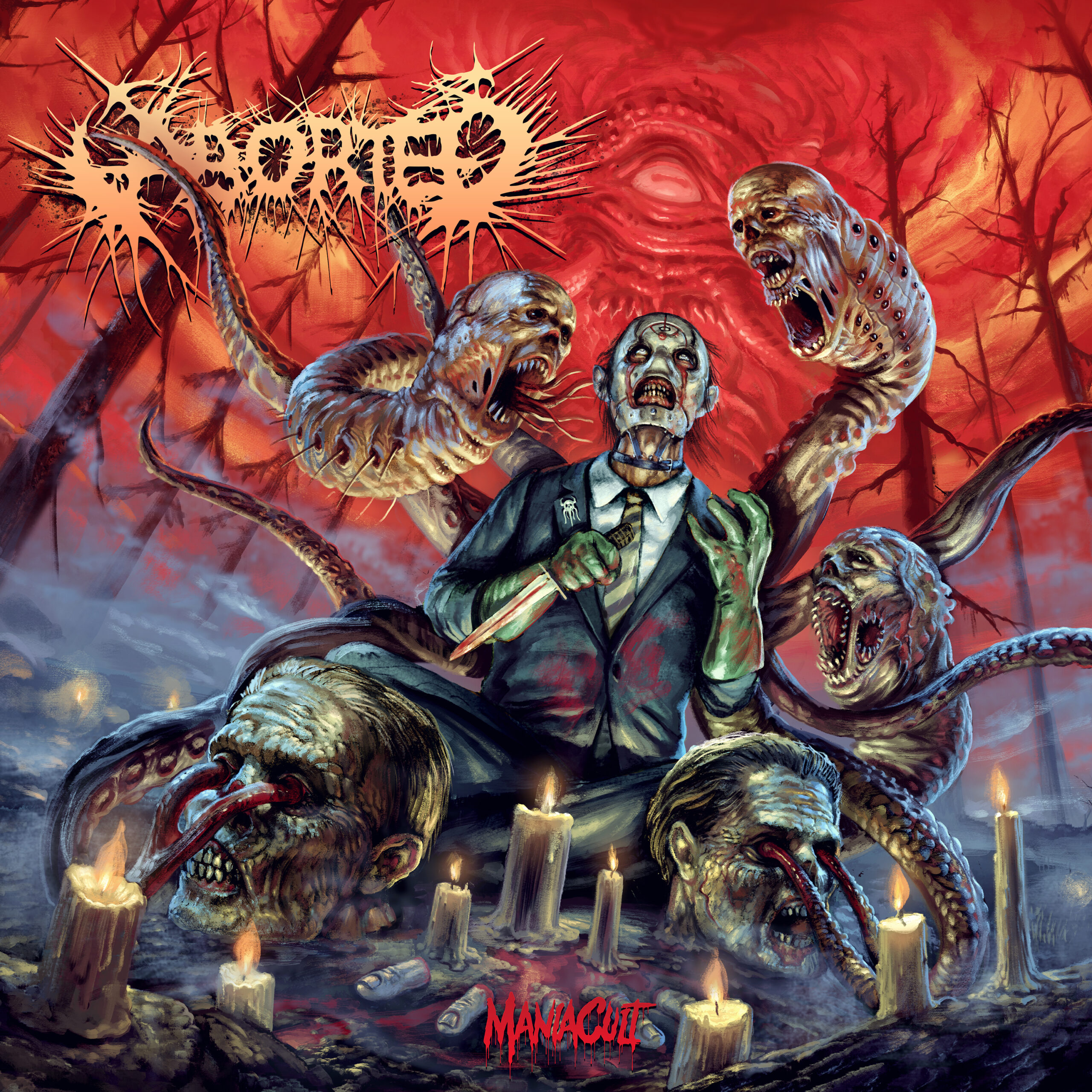 1. Verderf 
2. ManiaCult 
3. Impetus Odi 
4. Portal to Vacuity 
5. Dementophobia 
6. A Vulgar Quagmire 
7. Verbolgen 
8. Ceremonial Ineptitude 
9. Drag me to Hell 
10. Grotesque 
11. I Prediletti: The Folly of the Gods 
Disponibili inoltre le nuove date dell'"Hell Over Europe Tour", tra cui una italiana: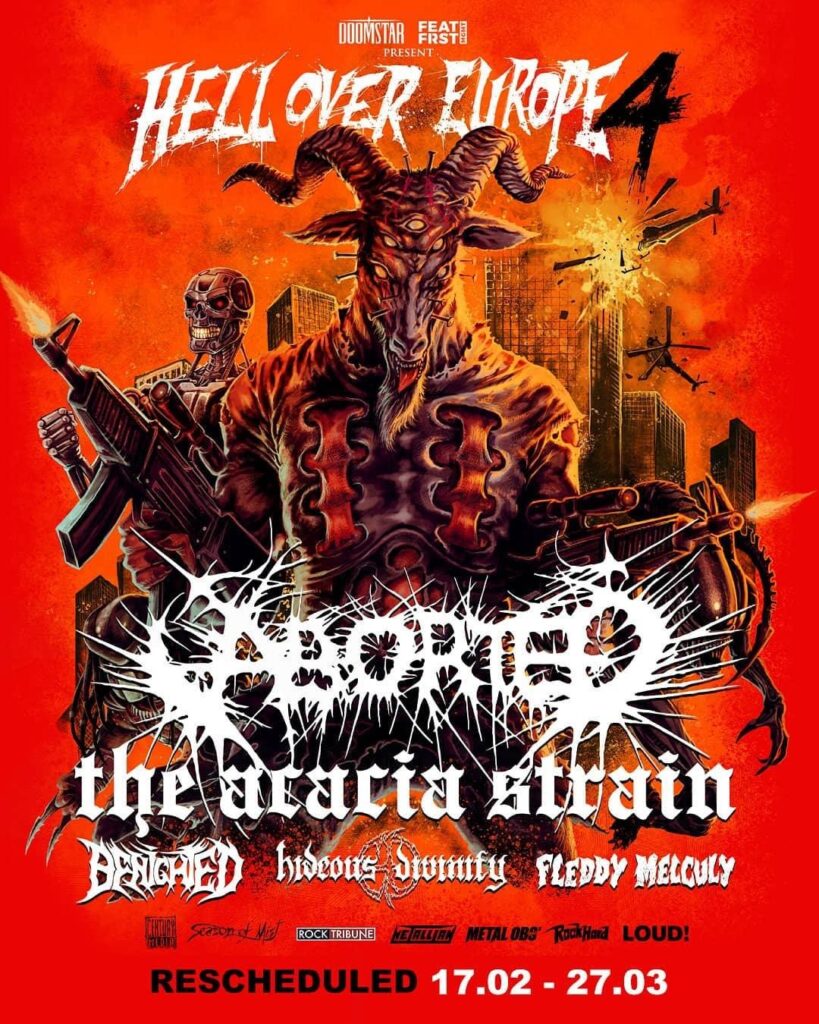 17/02/2022 De Kreun – Kortrijk, BE
18/02/2022 Dynamo – Eindhoven, NL
19/02/2022 Tivoli Vredenburg – Utrecht, NL
20/02/2022 MS Connexion Complex – Mannheim, DE
22/02/2022 Academy 3 – Manchester, UK
23/02/2022 The Dome – London, UK
24/02/2022 Trabendo – Paris, FR
25/02/2022 John Lennon – Limoges, FR
26/02/2022 Grillen – Colmar, FR
27/02/2022 CCO Villeurbanne – Lyon, FR
01/03/2022 Totem – Pamplona, SP
02/03/2022 Hard Club – Porto, PT
03/03/2022 AO Vivo – Lisbon, PT
04/03/2022 Shoko – Madrid, SP
05/03/2022 Apolo 2 – Barcelona, SP
06/03/2022 Le Rex – Toulouse, FR
07/03/2022 Kiff – Aarau, CH
08/03/2022 Slaughter Club – Milano IT
09/03/2022 Orto Bar – Ljubljana, SL
10/03/2022 Szene – Vienna, AT
11/03/2022 Dürer Kert – Budapest, HU
12/03/2022 Randal Club – Bratislava, SK
13/03/2022 Meet Factory – Prague, CZ
14/03/2022 Feierwerk – Munich
16/03/2022 ZBau – Nuremberg, De
17/03/2022 Kulttempel – Oberhausen, DE
18/03/2022 Béi Chéz Heinz – Hanover, DE
19/03/2022 Voxhall – Aarhus, DK
20/03/2022 Slaktkyrkan – Stockholm, SE
21/03/2022 Valand – Gothenburg, SE
22/03/2022 Bla – Oslo, NO
23/03/2022 Amager Bio – Copenhagen, DK
24/03/2022 Metropool – Enschede, NL
25/03/2022 Gruenspan – Hamburg, DE
26/03/2022 Proxima – Warsaw, PL
27/03/2022 Columbia Theater – Berlin, DE
About ABORTED:
Join the ManiaCult and you can never leave — at least not with your life intact.
Aborted have crafted the perfect soundtrack to this sick sect, which demands human sacrifices to summon Lovecraftian demons. The sinister sound aptly snarls and snakes like the heads that worm their way out from the cult leader's back.
It's the same type of authority Aborted have had over the death metal masses for the 26 years since vocalist Sven de Caluwé formed the band in Belgium. As the lone original member, he's directed the band like a demented conductor: each musician that filters through the ranks a tendril he waves around like a baton.
Aborted are shapeshifters, evolving from blazing deathgrind to groovier fare before settling into a technical approach on death metal. On 11th album ManiaCult, they split the difference between the over-the-top shred of TerrorVision and the dripping dark atmosphere achieved on follow-up La Grande Mascarade. That EP was their first as the current four-piece line-up, rounded out by drummer Ken Bedene, guitarist Ian Jekelis and bassist Stefano Franceschini.
ABORTED online:
https://www.aborted.be   
https://www.facebook.com/Abortedofficial
https://www.instagram.com/centurymediarecords/
https://open.spotify.com/artist/1XRhUgCyzIdeT8d9KMfeDR