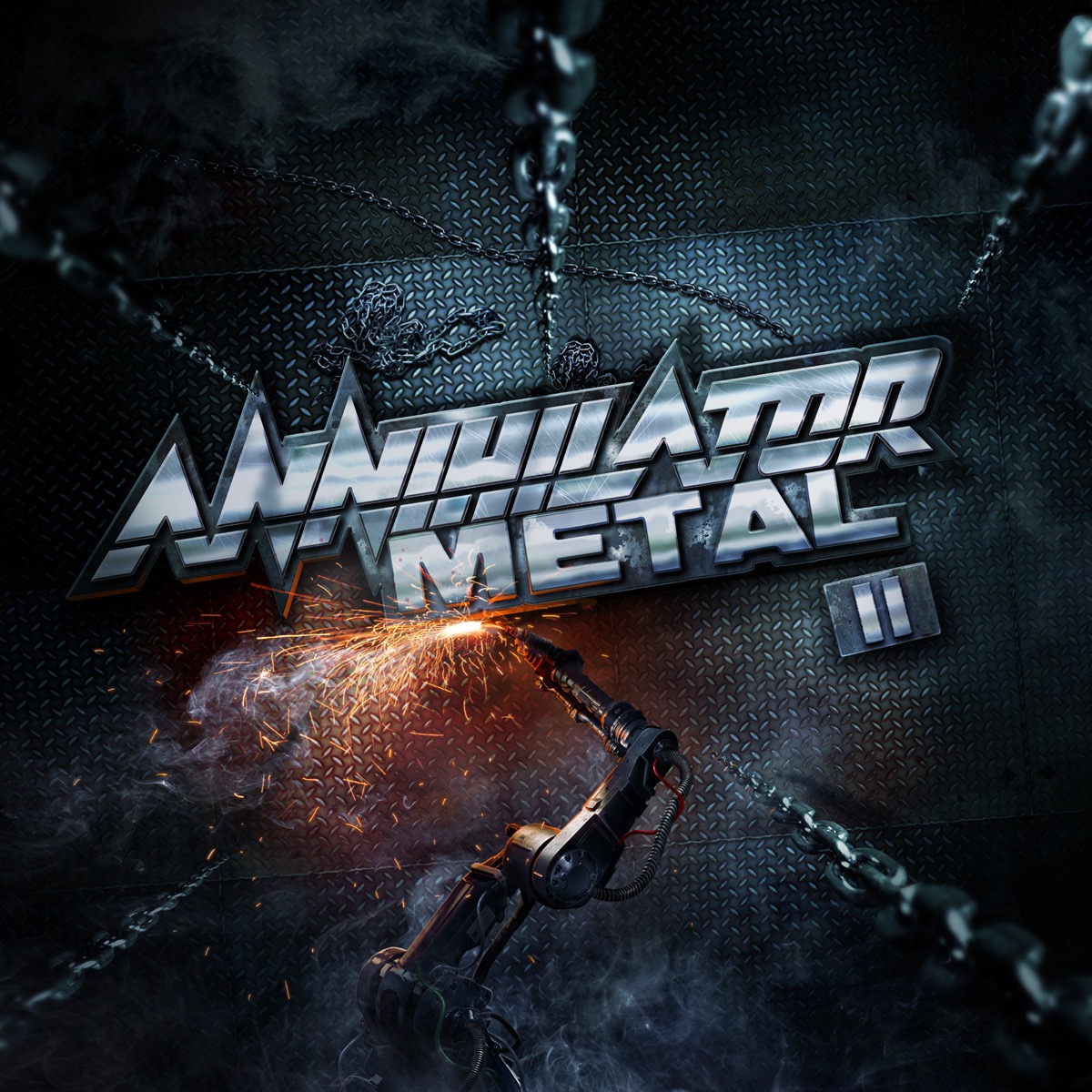 earMUSIC annuncia con orgoglio la ristampa gran parte del catalogo degli ANNIHILATOR! L'etichetta tedesca ristamperà in totale 18 dischi nei prossimi anni a partire dall'album "Metal" del 2007. "Metal II" sarà pubblicato il 18 febbraio 2022 ed è già disponibile per il preorder nei formati CD Digipak e 2LP, incluse le limitazioni di colore: https://annihilator.lnk.to/Metal2
"Metal II" è stato sottoposto a un'incredibile revisione grazie alle reincisioni di Dave Lombardo (Dead Cross, ex Slayer) dietro le pelli e di Stu Block (Into Eternity) al microfono e alla partecipazione di molti ospiti provenienti da band come Lamb Of God, Arch Enemy, Children Of Bodom, Nevermore, In Flames, Trivium, Danko Jones, Anvil, The Haunted e Lynam , presenti già nell'album originale del 2007. Il mix è stato curato da Mike Fraser (AC/DC, Van Halen) mentre la fase di master da Maor Appelbaum.
Il primo singolo estratto da "Metal II" sarà "Downright Dominate (feat. Alexi Laiho)" e sarà disponibile dal 12 novembre 2021, segui la premiere del videoclip ufficiale a questo link: https://youtu.be/mIqFcRPVhf8
Il commento del chitarrista Jeff Waters:
"Mi è stato più volte chiesto quale album sarei stato disposto a rifare e la mia risposta è sempre stata 'Metal'! Quello che abbiamo oggi nel 2021 è 'Metal II', con la partecipazione di tutti gli ospiti speciali presenti nella prima edizione e qualcuno in più.
Mike Fraser (ACDC, Van Halen) è stata la mia prima scelta per il mix, uno dei più grandi ingegneri del pianeta. È stata una sfida poiché Mike si è preso cura di tutte le parti registrate nel 2006 e quest'anno. Dopo questo difficile mix ho promesso a Mike che avrei fatto un altro disco con lui, da zero!
Nonostante le parti di chitarra di Alexi in 'Downright Dominate' e il brano di Van Halen 'Romeo Delight' siano state registrate molto tempo fa penso che l'aggiunta di Stu e Dave a qeusti brani sia un ottimo tributo a due dei migliori chitarristi che siano mai esistit, R.I.P."
"Metal II" è dedicato ai due compianti chitarristi.
Maggiori dettagli disponibili sul sito di earMUSIC: https://www.ear-music.net/annihilator
Di seguito la tracklist di "Metal II":
1. "Chasing The High" featuring William Adler
2. "Downright Dominate" featuring Alexi Laiho
3. "Army Of One" featuring Steve "Lips" Kudlow
4. "Couple Suicide" featuring Danko Jones and Angela Gossow
5. "Heavy Metal Maniac" featuring Dan Beehler & Allan Johnson
6. "Haunted" featuring Jesper Strömblad
7. "Romeo Delight"
8. "Detonation" featuring Jacob Lynam
9. "Clown Parade" featuring Jeff Loomis
10. "Smothered" featuring Anders Björler
11. "Kicked" featuring Corey Beaulieu
---
ANNIHILATOR is a Canadian heavy metal/thrash metal band founded in Ottawa in 1984. They are the best-selling Canadian band in their genre, having sold more than three million albums worldwide. ANNIHILATOR is led by co-founding member Jeff Waters. The band has released 17 studio records and numerous Live cd's, Documentaries, Acoustic sessions, compilations and DVD offerings. Waters is the guitarist, vocalist, studio bassist & writer for Annihilator, as well as a studio owner, producer, engineer and mix & mastering engineer. Killer live shows, lots of touring for more than 30 years and pure, honest Heavy Metalmeets-Thrash Metal music.
ANNIHILATOR online:
https://www.annihilatormetal.com/
https://www.facebook.com/annihilatorband/
https://www.instagram.com/annihilatormetal/
https://twitter.com/annihilatorband?lang=en
https://www.youtube.com/c/AnnihilatorOfficial