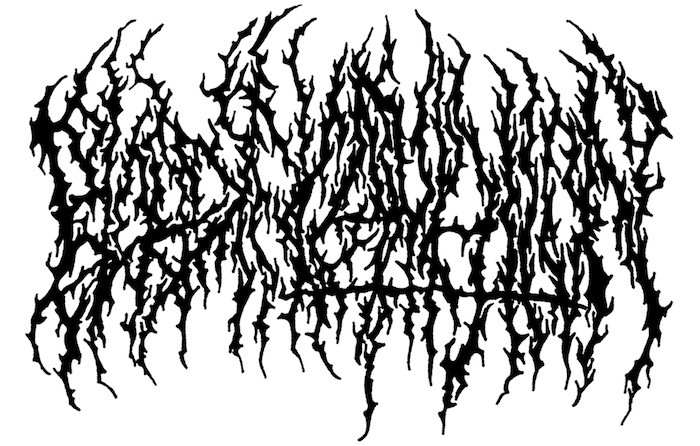 Gli americani BLOOD INCANTATION annunciano oggi la ristampa del primo EP "Interdimensional Extinction" e dell'album di debutto "Starspawn", nei formati vinile e CD, entrambi disponibili dal 6 agosto 2021 su Century Media Records.
"Interdimensional Extinction" è stato nuovamente mixato e masterizzato da Damian Herring (Subterranean Watchtower) e sarà disponibile nel formato vinile in varie colorazioni con incisione sul side B e in CD Digipak.
"Starspawn" è il folgorante debutto dei Blood Incantation, registrato completamente in analogico e nuovamente disponibile in LP e in CD Digipak.
Di seguito tutti i dettagli dei preorder e i relativi link d'acquisto:
"Interdimensional Extinction – EP" – https://bloodincantation.lnk.to/InterdimensionalExtinction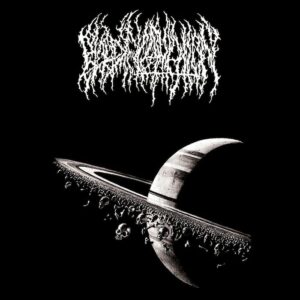 Available as
Ltd. CD Digipak (all outlets)
black LP & Poster + Etching on side B (all outlets)
glow in the dark LP & Poster + Etching on side B (CM Distro – 500 units)
transp. red LP & Poster + Etching on side B (EMP – 200 units)
creamy white LP & Poster + Etching on side B (Evil Greed – 200 units)
"Starspawn" – https://bloodincantation.lnk.to/starspawn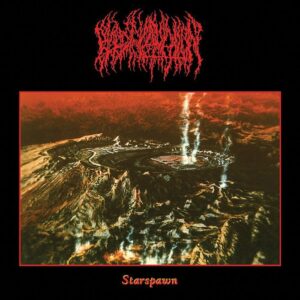 Available as
Ltd. CD Digipak (all outlets)
Gatefold black LP & Poster (all outlets)
Gatefold transp. magenta LP & Poster (CM Distro)
Gatefold golden LP & Poster (EMP – 200 units)
Gatefold transp. sun yellow LP & Poster (Evil Greed – 200 units)
BIO 
Cosmic Death Metal band BLOOD INCANTATION was formed in 2011 by guitarist/vocalist Paul Riedl and drummer Isaac Faulk. Joined by guitarist Morris Kolontyrsky and bassist Jeff Barrett, the band spent many years developing their sound through rehearsal demos and promo tapes before finally embarking on their first tour in 2015, which coincided with the release of their debut studio EP "Interdimensional Extinction" on Dark Descent Records. After releasing a now-infamous split EP with SPECTRAL VOICE, the band entered World Famous Studios in Denver, CO to record their debut album "Starspawn" (Dark Descent Records). A cerebral whirlwind of intense and otherworldly Atmospheric Death Metal, "Starspawn" soon took the underground Death Metal world by storm. The next two years took them all around the world, sharing the road with underground cult favorites like DEMILICH, CRUCIAMENTUM & NECROT as well as Metal Legends MORBID ANGEL, CANNIBAL CORPSE, IMMOLATION and even ARCTURUS. Through multiple campaigns across Europe and the USA, with appearances in Canada, Australia, Turkey, and Israel, BLOOD INCANTATION have established themselves as a powerful force in the underground live circuit, having additionally dominated a multitude of esteemed festivals such as Brutal Assault, Party-San Open Air, Kill-Town Deathfest, Beyond The Gates, Maryland Deathfest and more. During this time "Starspawn" has gone on to sell nearly 10,000 copies on vinyl alone, garnering near-universal acclaim from both fans & media alike. The band finished off 2018 by self-releasing the "Live Vitrification" EP, a vibrant documentation of their powerful live performance.
In the Summer of 2019, BLOOD INCANTATION re-entered World Famous Studios to record "Hidden History of the Human Race", where they were committed to manifesting an even more powerful and diverse album than its predecessor. From the neck-breaking speed, slams, and sheer aggression of the opening track "Slave Species of the Gods", it is immediately apparent that they have succeeded. Listeners are then thrown into "The Giza Power Plant", an intense and brutal timewarp that proves to be even more progressive and atmospheric than the most epic moments on "Starspawn". The following strange, dream-like ambience of "Inner Paths (to Outer Space)" is beyond anything BLOOD INCANTATION have done before: a pulsing, genuine psychedelic landscape that evolves into utter brutality, featuring guest vocals by Antti Boman (DEMILICH). However, nothing can prepare the listener for the journey that is "Awakening From the Dream of Existence to the Multidimensional Nature of Our Reality (Mirror of the Soul)", the album's final track. Clocking in at eighteen minutes of unrelenting speed and intensity, this is the most monumental BLOOD INCANTATION song ever recorded. With cryptic, ethereal lyrics and classic 1970s artwork by Sci-Fi god Bruce Pennington, "Hidden History of the Human Race" is both a meditative inquiry on the Mystery & Nature of human consciousness, and a dynamic foray into the realms of Progressive, Brutal & Atmospheric Death Metal, as revealed by BLOOD INCANTATION.