I DEATH SS hanno pubblicato lo scorso venerdì il nuovo album "Ten", tramite Lucifer Rising Records / SELF. Per celebrarne l'occasione la band presenta il video di "Temple Of The Rain": https://youtu.be/RwBCvQNZDxA
Ricordiamo tracklist e artwork, curato ancora una volta da Alex Horley: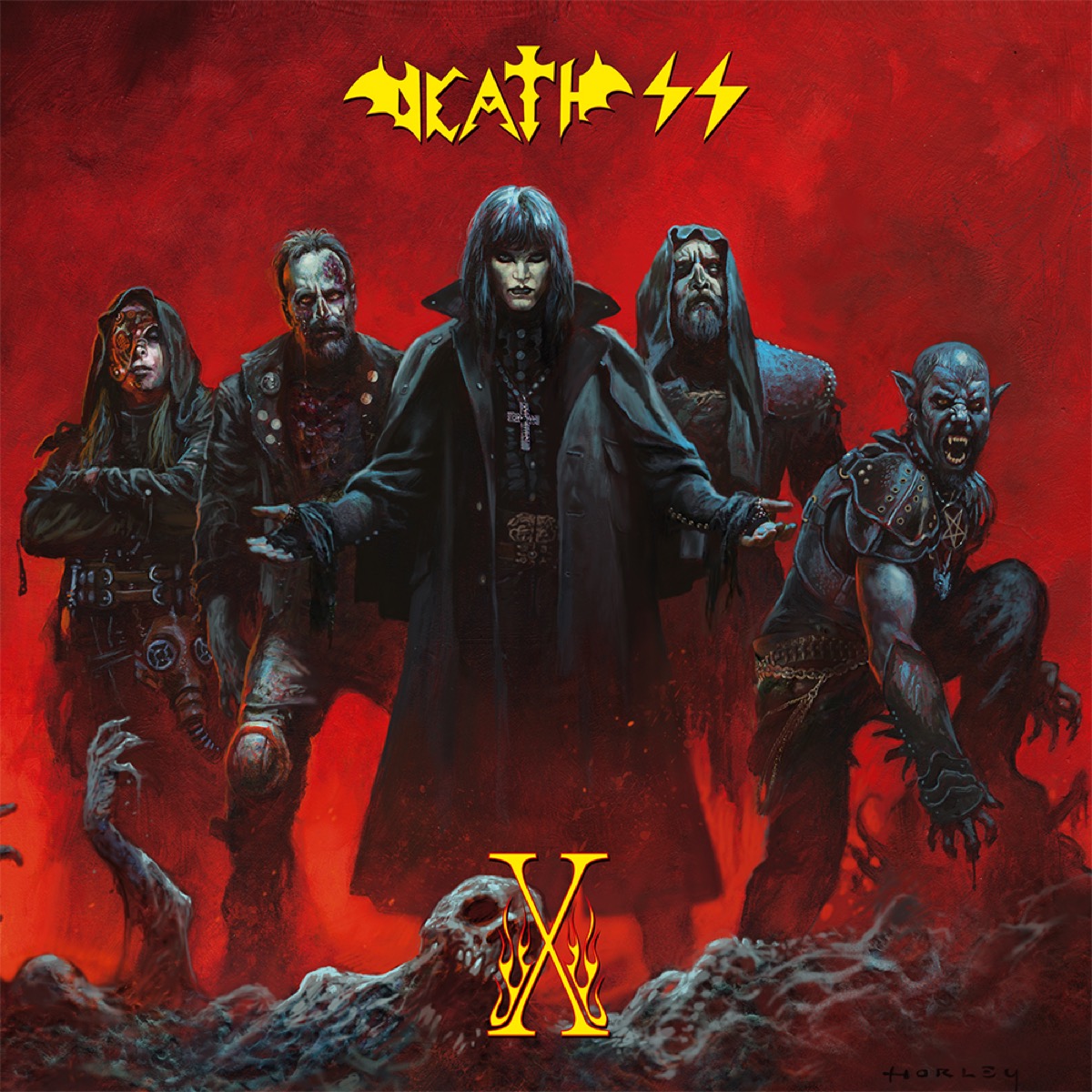 1. The Black Plague
2. Zora
3. Under Satan's Sun
4. Rebel God
5. Temple Of The Rain
6. Ride The Dragon
7. Suspiria
8. Heretics
9. The World Is Doomed
10. Lucifer
"Ten" è stato pubblicato nei formati CD ed LP ed è disponibile a questo link: https://bfan.link/Ten
Contiene in omaggio un fumetto inedito di 24 pagine, disegnato da Alex Horley. Maggiori dettagli verranno segnalati nelle prossime settimane.
Disponibile inoltre il video del primo singolo estratto, Zora, pubblicato nelle scorse settimane e disponibile a questo link: https://youtu.be/duSa1A_Bei0 
Il singolo è disponibile nei negozi fisici in formato 7″ rosso e sul sito SELF: http://self.it/ita/details.php?nb=8019991886526
"Zora" è inoltre disponibile su tutti gli store digitali: https://bfan.link/zora
Il catalogo dei Death SS è disponibile su Self Distribuzione e tramite Cursed Coven, il fan club ufficiale (www.deathss.com/cursedcoven – deathss.preorder@gmail.com).