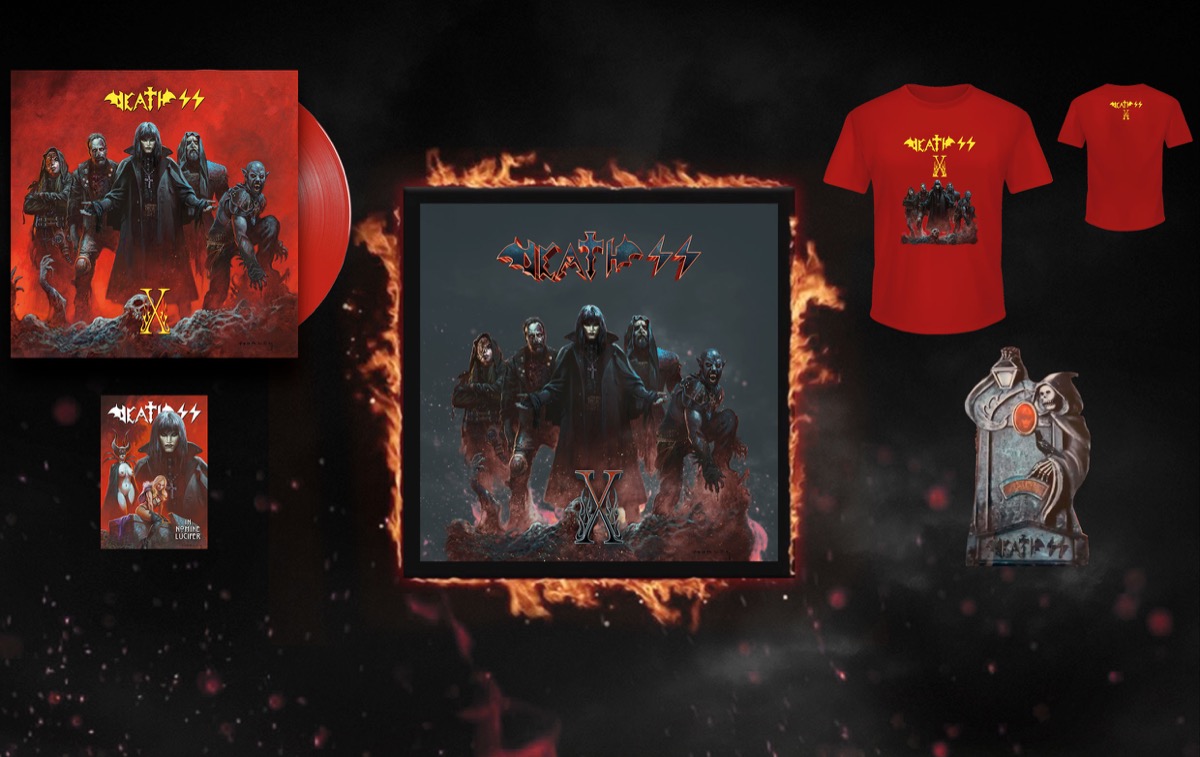 I DEATH SS hanno recentemente pubblicato il nuovo album "Ten". Oggi la horror cult rock band italiana ne pubblica il limitatissimo formato boxset. 
Di seguito il contenuto del nuovo formato:
"Ten" in vinile rosso
fumetto "In Nomine Lucifer"
T-Shirt ufficiale
lapide sagomata
Il boxset di "Ten" è limitato a 250 copie numerate ed è disponibile a questo link: https://bit.ly/3J03jlk
Disponibile inoltre un breve presentazione del prodotto: https://youtu.be/oSxpzrS7oFw
Ricordiamo tracklist e artwork di "Ten", curato ancora una volta da Alex Horley: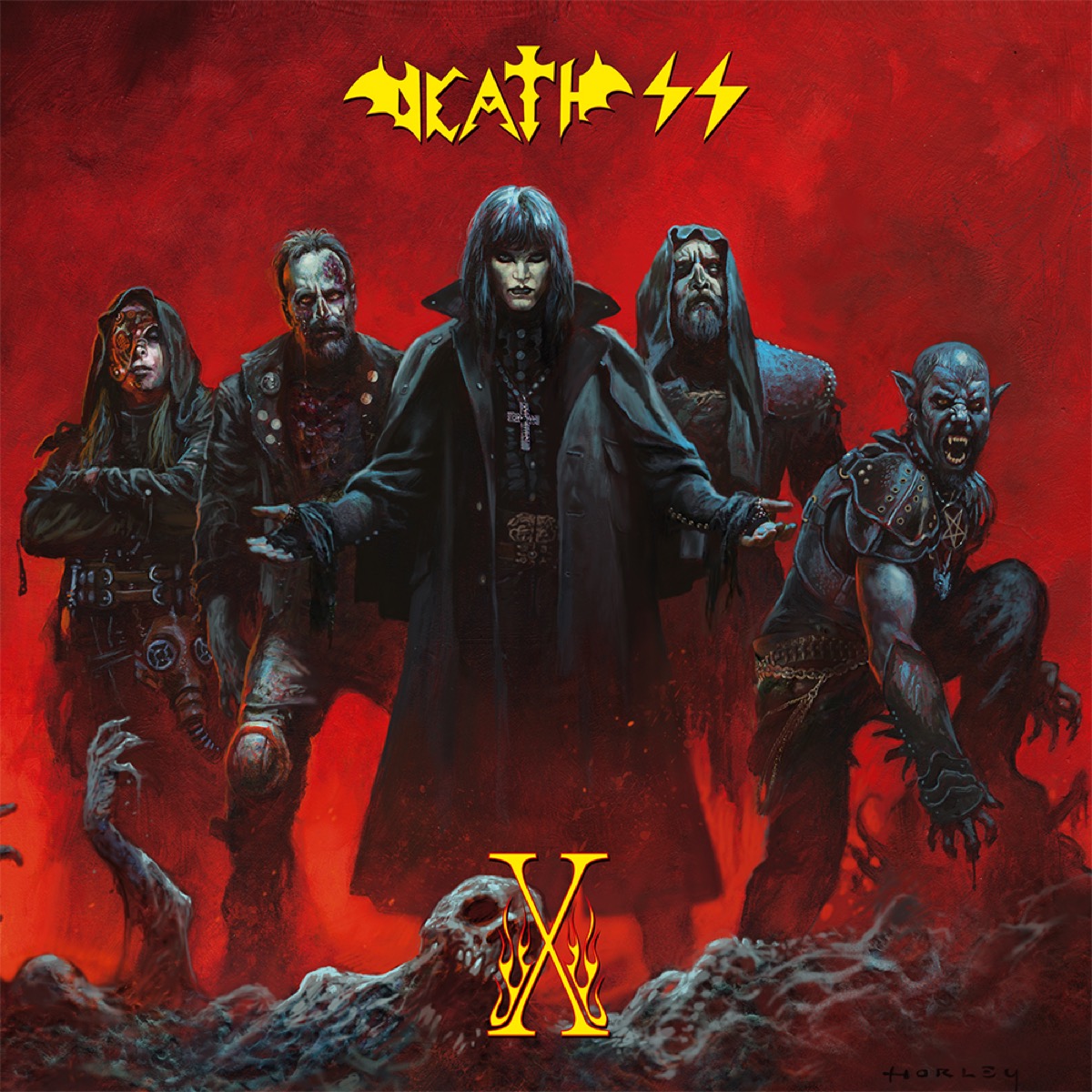 1. The Black Plague
2. Zora
3. Under Satan's Sun
4. Rebel God
5. Temple Of The Rain
6. Ride The Dragon
7. Suspiria
8. Heretics
9. The World Is Doomed
10. Lucifer
"Ten" è stato pubblicato nei formati CD ed LP ed è disponibile a questo link: https://bfan.link/Ten
Contiene in omaggio un fumetto inedito di 24 pagine, disegnato da Alex Horley. Maggiori dettagli verranno segnalati nelle prossime settimane.
Il catalogo dei Death SS è disponibile su Self Distribuzione e tramite Cursed Coven, il fan club ufficiale (www.deathss.com/cursedcoven – deathss.preorder@gmail.com).