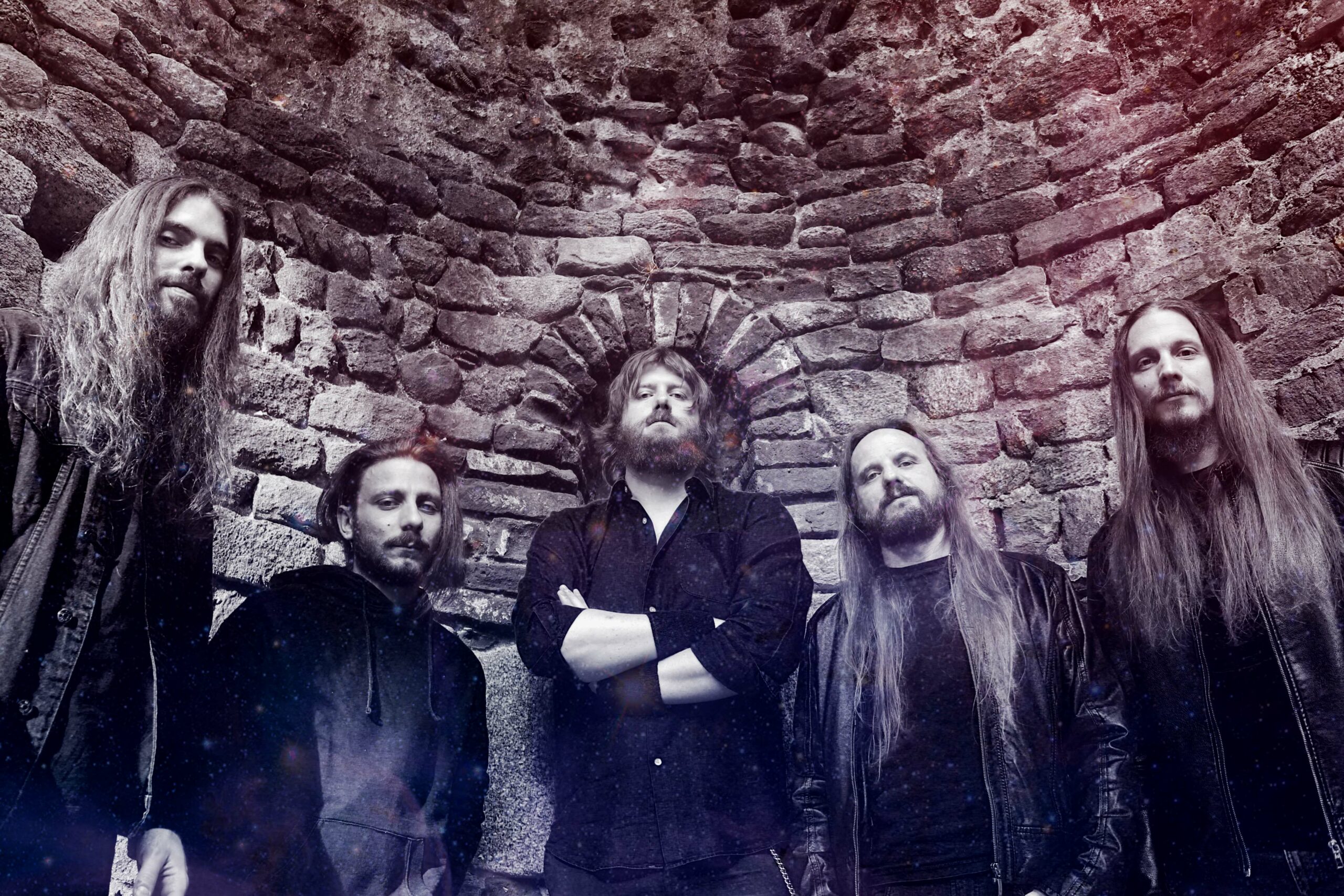 I GHOSTHEART NEBULA pubblicano oggi il nuovo album "Ascension", su Black Lion Records, primo full length per la band atmospheric doom dopo l' EP "Reveries" del 2018 e lo  stand-alone single "Apathetic Lacrymae" del 2020. 
L'album è stato registrato presso gli Streetrecstudio di Albese con Cassano (Como), mentre mix e master sono a opera di Øystein G. Brun (Borknagar) presso il Crosound Studio di Bergen. Artwork a cura di Gogo Melone. 
Per l' album, la band può vantare la collaborazione di ospiti d'eccezione: Lucia Amelia Emmanueli (Sojourner, Monochrome The City) alla voce nell'opener "Mira", Jon Liedtke (Inter  Arma, Lost Tribes of the Moon) al theremin in "The Cage" e Gogo Melone (Aeonian Sorrow) alla voce nella traccia "Ascension pt.1 – Cosmic River", prima parte della suite che compone la title-track dell' album. 
Il commento della band:
"Siamo veramente orgogliosi di presentare 'Ascension', il nostro album di debutto. Questo disco si potrebbe considerare in un certo senso come un viaggio negli abissi di se stessi,  qualcosa di doloroso ma necessario per trascendere le proiezioni mentali di ciò che chiamiamo realtà ma che, in fondo, è solo una fragile e sottile superficie. 
Ringraziamenti di cuore vanno ai nostri ospiti: Lucia Amelia Emmanueli (Sojourner, Monochrome The City), Jon Liedtke (Inter Arma, Lost Tribes Of The Moon) e Gogo Melone (Aeonian Sorrow) la  quale ringraziamo anche per aver ideato un artwork fantastico che riflette gli umori presenti  nell'album. 
Apprezziamo veramente la dedizione e la passione mostrata da tutte le persone coinvolte nella realizzazione di questo album e non vediamo l'ora di lavorare con voi ancora nel futuro. Un ringraziamento speciale a Black Lion Records e Sarah Elisabeth Wohlfahrt per aver creduto nel progetto e per supportare sempre le nostre idee e a Lorenzo (DNR) per tutto l'aiuto e i consigli nel corso di questi anni."
"Ascension" è disponibile a questo link: https://ghostheartnebulablacklion.bandcamp.com/album/ascension
Di seguito artwork e tracklist di "Ascension":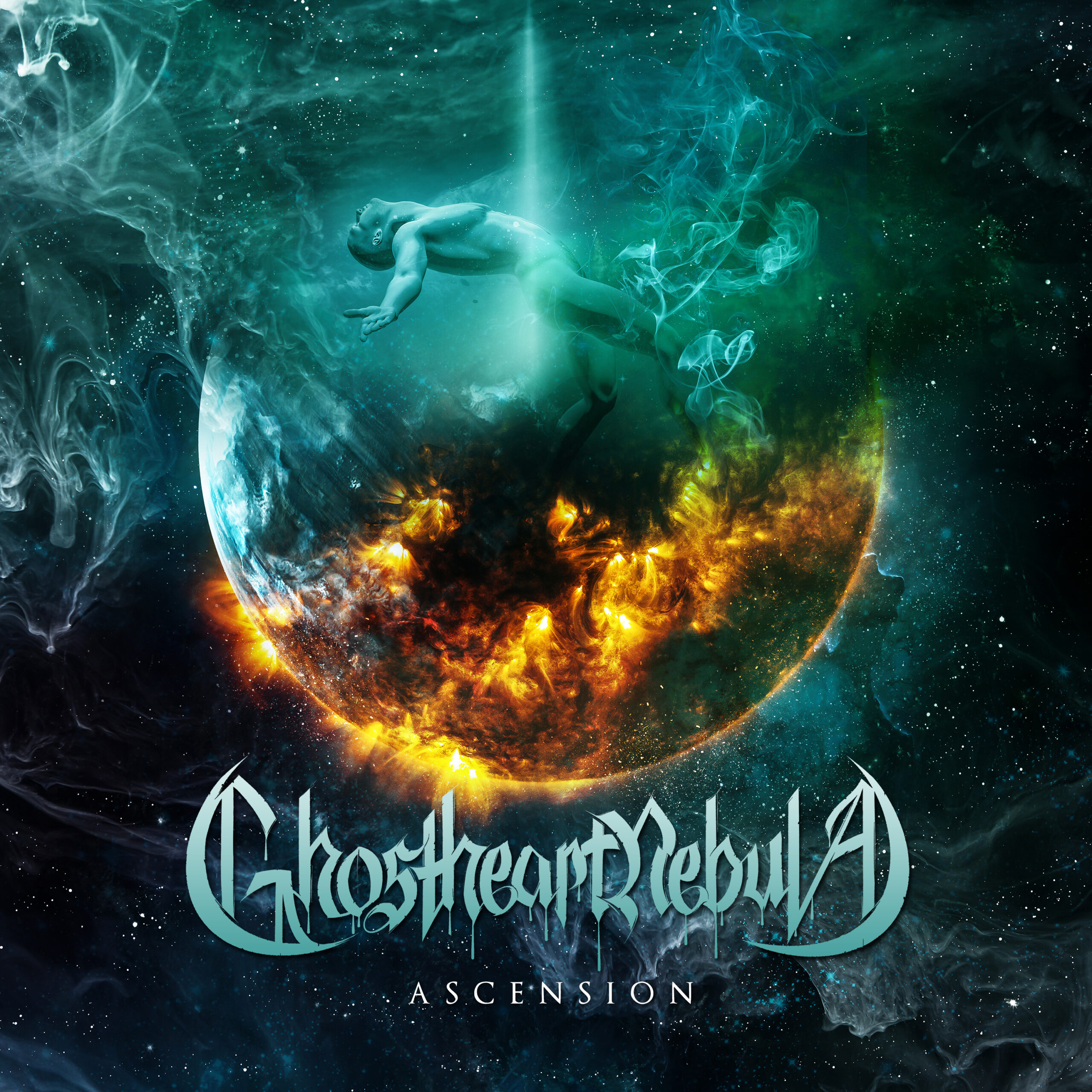 Mira (feat. Lucia Amelia Emmanueli)
Chrysalis
Hikikomori
The Cage (feat. Jon Liedtke)
Ascension pt I: Cosmic River (feat. Gogo Melone)
Ascension pt II: My Burial Dream
Ascension pt III: Nebula
GHOSTHEART NEBULA is:
Nick Magister – Guitars, Keys
Aron Corti – Guitars
Maurizio Caverzan – Vocals
Bolthorn – Bass
Panta Leo – Drums
GHOSTHEART NEBULA online:
https://www.facebook.com/ghostheart.nebula/
https://ghostheartnebula.bandcamp.com
https://www.instagram.com/ghostheartnebula/