I leggendari JETHRO TULL hanno annunciato i dettagli del loro nuovo album, il primo in oltre 18 anni! Il nuovo disco "The Zealet Gene" sarà pubblicato il 28 gennaio 2022 su Inside Out Music. Per celebrarne l'occasione la prog band inglese ha pubblicato il primo singolo dell'album, "Shoshana Sleeping", accompagnato dai visual di Thomas Hicks. Guarda il video a questo link: https://youtu.be/uPTeqsBd1Ik
Un disco che ha cominciato a prendere forma già nel 2017, "The Zealot Gene", e che cerca di sfidare le convenzioni in un periodo in cui il business di essere un artista in tour e registrare non ha mai affrontato più incertezze.
"The Zealot Gene" è già disponibile per il preorder e sarà pubblicato nei seguenti formati: https://jethrotullband.lnk.to/TheZealotGene
Special Edition Digipak CD
Gatefold 2LP+CD+LP-booklet
Limited 2CD+Blu-ray Artbook
Limited Deluxe 3LP+2CD+Blu-ray Artbook
Entrambe le edizioni artbook presentano un secondo CD di demo e di iniziali bozze, note di copertina estese e un'intervista con Ian Anderson realizzata dal collega di etichetta Tim Bowness (no-man).
La versione Deluxe 3LP+2CD+Blu-ray Artbook con vinile bianco include un terzo LP contenente le demo, uno slipmat e delle stampe artistiche numerate a mano.
Disponibile di seguito artwork e tracklist: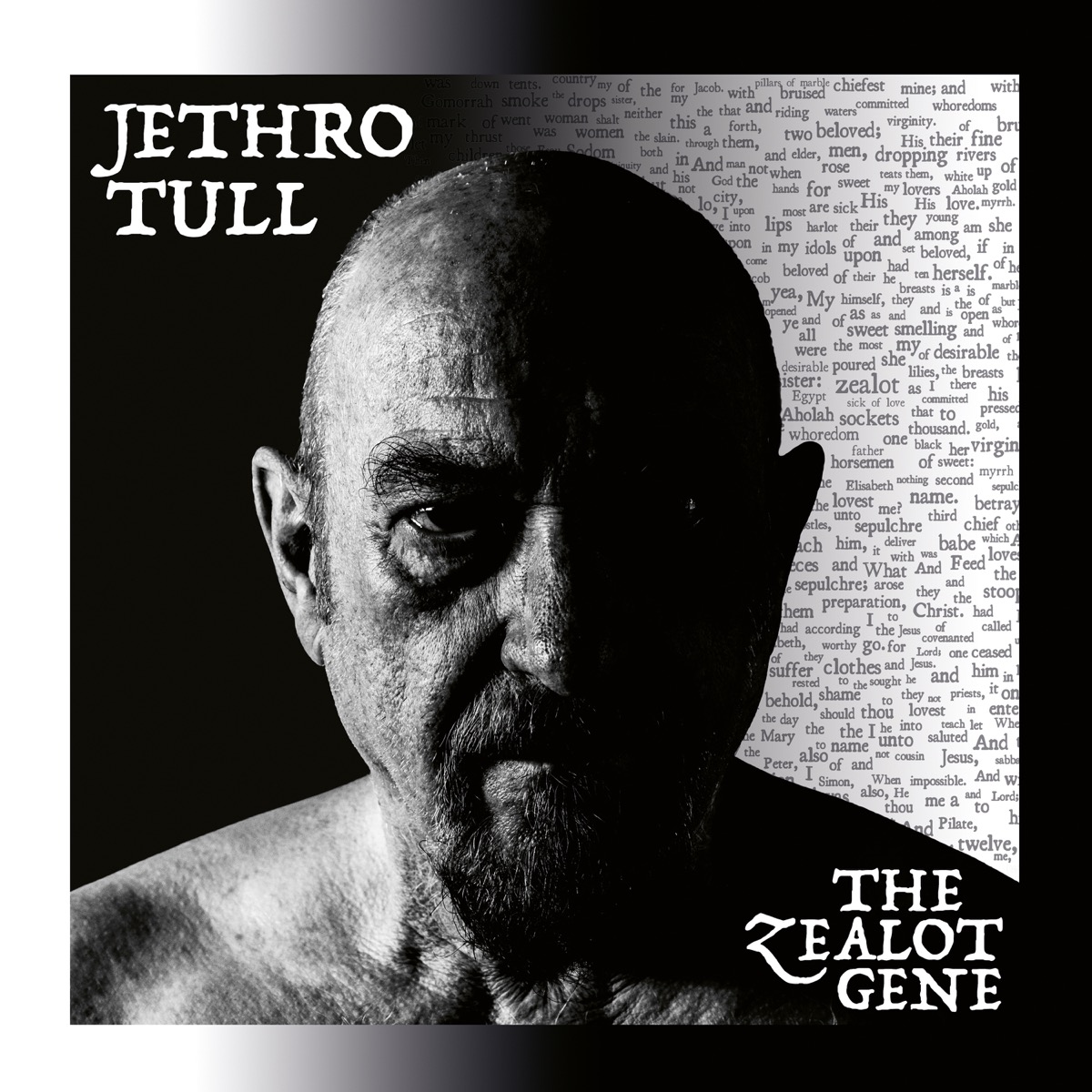 1. Mrs. Tibbets (5:54)
2. Jacob's Tales (2:13)
3. Mine Is The Mountain (5:40)
4. The Zealot Gene (3:54)
5. Shoshana Sleeping (3:41)
6. Sad City Sisters (3:40)
7. Barren Beth, Wild Desert John (3:37)
8. The Betrayal Of Joshua Kynde (4:06)
9. Where Did Saturday Go? (3:53)
10. Three Loves, Three (3:30)
11. In Brief Visitation (3:00)
12. The Fisherman Of Ephesus (3:41) 
---
"While I have a spot of genuine fondness for the pomp and fairytale story-telling of the Holy Book, I still feel the need to question and draw sometimes unholy parallels from the text. The good, the bad, and the downright ugly rear their heads throughout, but are punctuated with elements of love, respect, and tenderness."
Looking back on the earth-shaking disruption of the Coronavirus pandemic, which ultimately ended the band's touring plans and hopes of a 2020 release for 'The Zealot Gene', Anderson shares, "It was so sudden. Amidst the concerns and warnings of the scientific community and a few more enlightened politicians, we all retreated in disbelief to our homes to wait out the storm."
With more than 30 albums to their credit and sales totaling more than 50 million, Jethro Tull are one of the most successful rock bands of all-time with a catalog that contains classics that still resonate today. Led by Ian Anderson, Tull still continue to tour throughout the world, entertaining audiences of all ages. 
JETHRO TULL is:
Ian Anderson – Flute, acoustic guitar, harmonica, vocals
Joe Parrish-James – Guitar
Florian Opahle – Guitar (album only)
Scott Hammond – Drums.
John O'Hara – Piano, keyboards and accordion
David Goodier – Bass guitar
JETHRO TULL online:
http://jethrotull.com/ 
https://www.facebook.com/officialjethrotull/
https://twitter.com/jethrotull 
https://www.youtube.com/user/tullmanagement  
https://www.instagram.com/jethrotull_/