Gli
ONCE HUMAN
, l'alternative metal band capitanata da
Logan Mader
e
Lauren Hart
, presentano il video del nuovo singolo
"DEADLOCK"
, guardalo a questo link: https://youtu.be/hFncmAMR87c
Il brano è il primo singolo estratto dal nuovo album "SCAR WEAVER", in uscita nel corso del 2021 su earMUSIC, e vede la partecipazione del frontman dei Machine Head Robb Flynn. Di seguito il commento della cantante Lauren Hart:
"È stato incredibile. Non ci ho creduto fino a che non ci ha mandato i primi file e ho sentito la sua voce su un nostro brano. Ha registrato un chorus differente dal mio e infatti il mio è stato subito accantonato…(risate). Registrare il video assieme è stato veramente qualcosa di unico. La sua energia on stage è impressionante!"
Maggiori dettagli verranno annunciati nelle prossime settimane.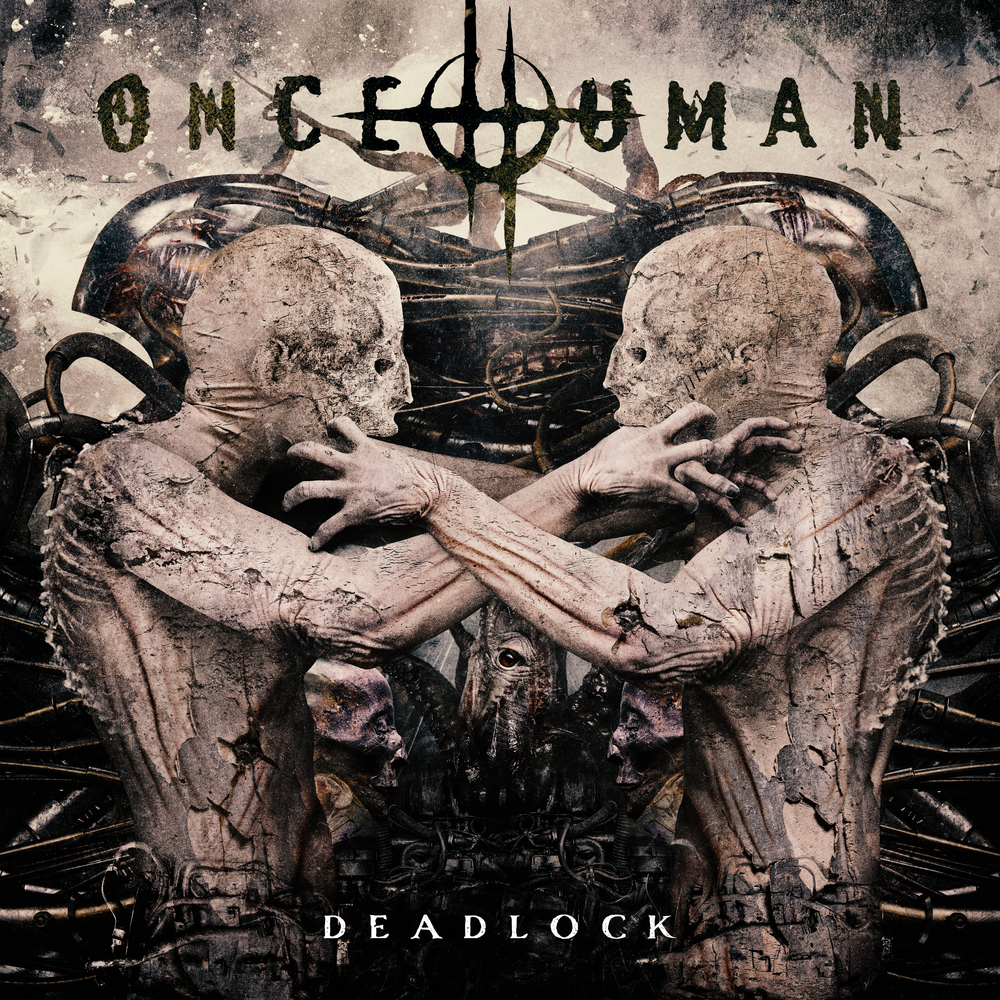 ---
Pieced together over the last two years, ONCE HUMAN's upcoming album "SCAR WEAVER" represents a massive step forward for the band. Blessed (or perhaps cursed) with plenty of additional time during the last year's lockdown situation, the band have been able to refine and redefine their sound, inspired by a sudden creative surge from latest recruit, Max Karon. The result is an gloriously idiosyncratic modern metal record, with Lauren Hart's career-best vocal performance just one of its dazzling revelations. With ONCE HUMAN's most intense and explosive music to work with, the singer has pushed herself to new heights, showcasing a vastly expanded vocal range in the process.
One instant highlight of the new ONCE HUMAN record is preview single "DEADLOCK", featuring a typically imperious vocal cameo from Machine Head's Robb Flynn. Logan Mader's history with Machine Head is well documented, not least in recent times when he toured the globe with Robb for the Bay Area band's Burn My Eyes 25th Anniversary Tour. As a result, this new collaboration needs no explanation, but Lauren remains thrilled by the whole experience.
About ONCE HUMAN:
Formed in 2014, ONCE HUMAN have steadily established themselves as one of the most distinctive and destructive metal bands of the modern era. Founded by guitarist Logan Mader (ex-Machine Head) and vocalist Lauren Hart, the LA-based quintet have had noses to the grindstone throughout their existence, exhibiting a tireless dedication to live performance and a meticulous approach to capturing their crushing anthems for posterity.
Over the course of two full-length albums – 2015's widely hailed debut The Life I Remember, and 2017's conceptual tour-de-force Evolution – ONCE HUMAN have pursued a militantly individual path, eschewing contemporary cliché in favour of a versatile and sinewy new strain of brutal but accessible metal, with Lauren's coruscating vocals providing an endlessly emotive and humane focal point.
Four years on from their last album, ONCE HUMAN are primed and ready to launch a fresh assault on hearts and ears. With a line-up completed by long-time bassist Damien Rainaud, drummer Dillon Trollope and second guitarist (and now chief riff-writer) Max Karon, the band have mutated into an even more devastating beast, as demonstrated with face-ripping aplomb on new album "SCAR WEAVER".
ONCE HUMAN online:
https://oncehumanofficial.com/
https://www.instagram.com/oncehuman
https://www.facebook.com/oncehuman
https://www.youtube.com/channel/UCdwf1LxkWbUw3f0_NAf4CHQ
https://open.spotify.com/artist/1VhMNOBmLqZr7E7jsVrZLQ
https://music.apple.com/us/artist/once-human/999732380