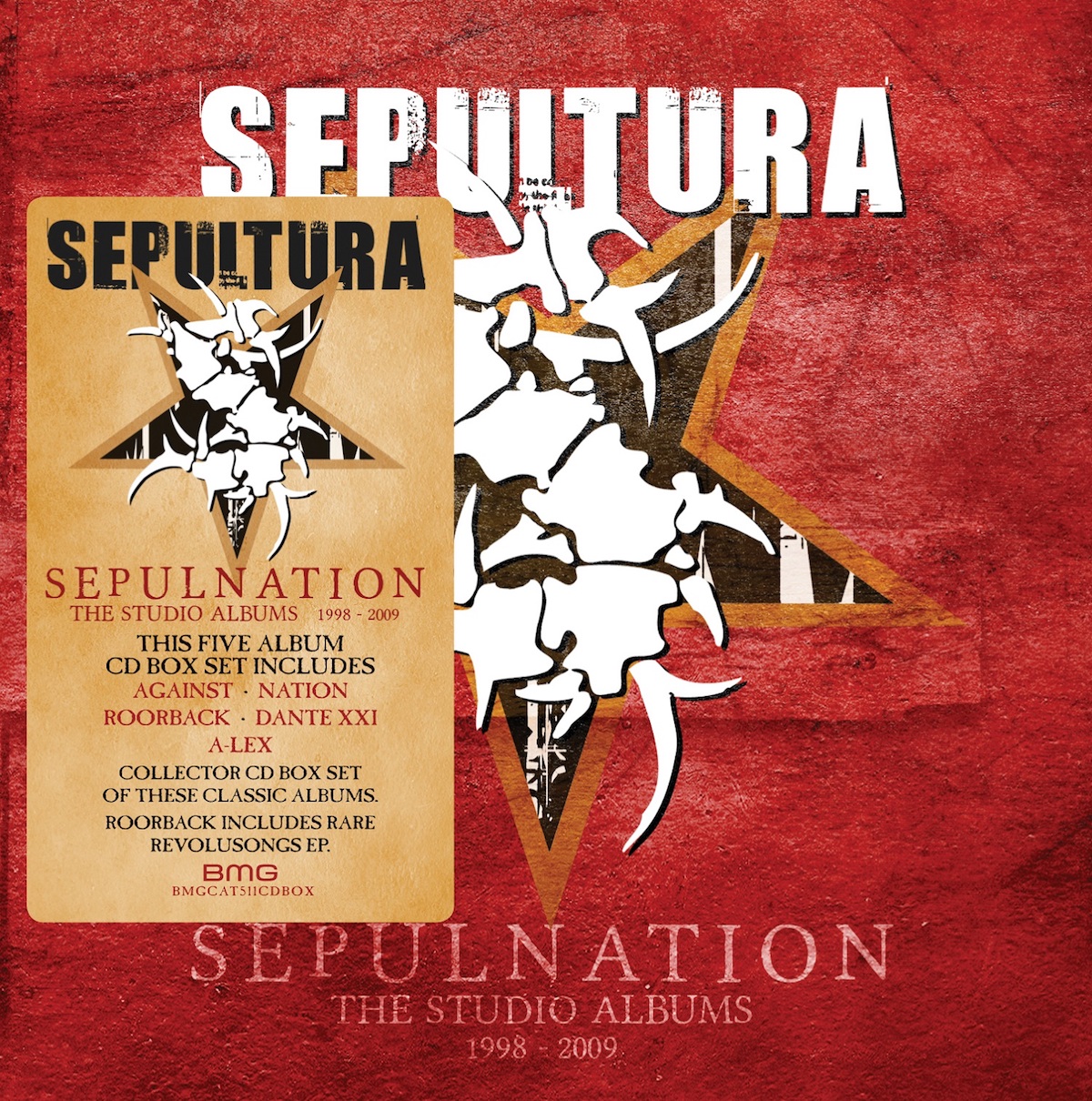 Pur essendo probabilmente la più grande esportazione musicale del Brasile, quando le leggende del metal estremo SEPULTURA persero il loro frontman e membro fondatore Max Cavalera nel 1996, dopo l'influente album Roots, molti pensavano che la band non si sarebbe mai più ripresa. Tuttavia i Sepultura trovarono a Cleveland il veterano della scena punk e hardcore dell'Ohio Derrick Green, colui che avrebbe guidato la band con potere e convinzione attraverso questa nuova era della propria carriera.
Il 22 ottobre 2021 BMG pubblicherà "Sepulnation – The Studio Albums 1998-2009", un boxset celebrativo della seconda fase della band brasiliana contenente gli album "Against", "Nation", "Roorback", "Dante XXI" e "A-Lex", tutti rimasterizzati alla metà della velocità. Inoltre "Roorback" conterrà l'EP "Revolusongs", disponibile per la prima volta in digitale,  con brani e cover di band quali Devo, Exodus, U2 e Massive Attack. Disponibile il video della cover dei Public Enemy di "Black Steel In The Hour Of Chaos": https://youtu.be/WcVHZFGkeC8
"Sepulnation" è disponibile per il preorder nei formati 8LP e 5CD a questo link: https://sepulturaband.lnk.to/SepulnationPR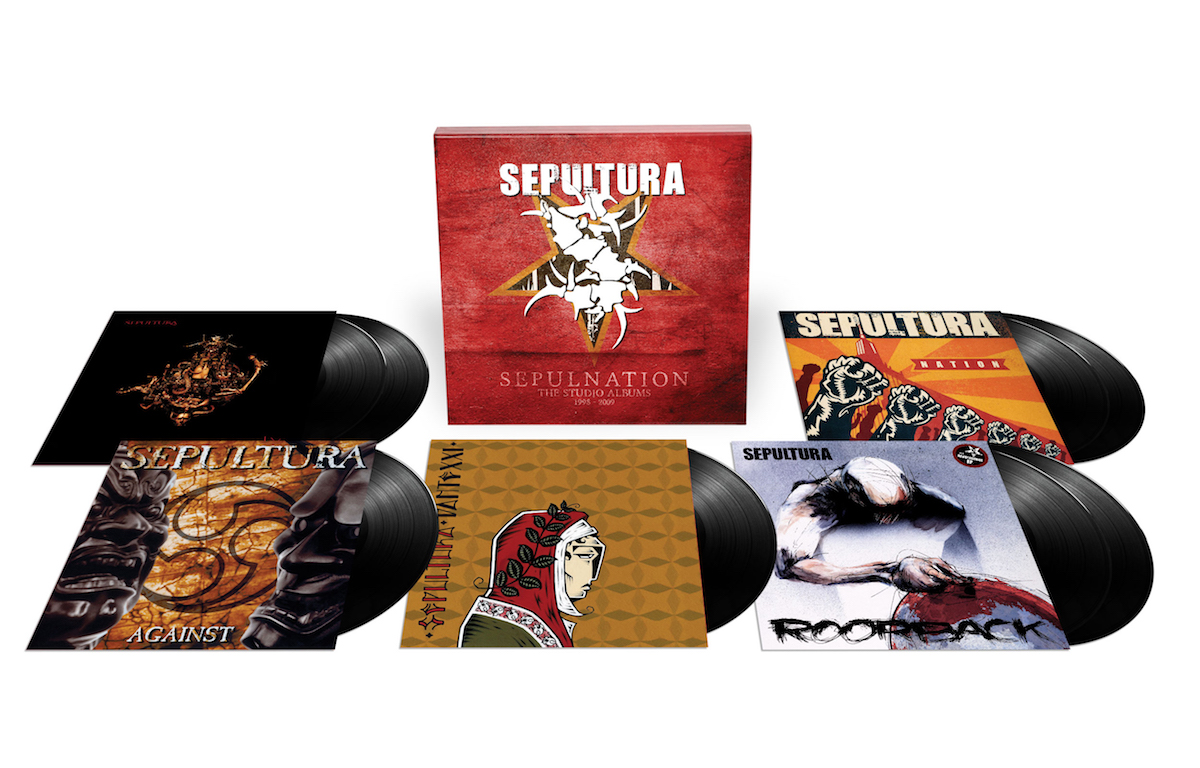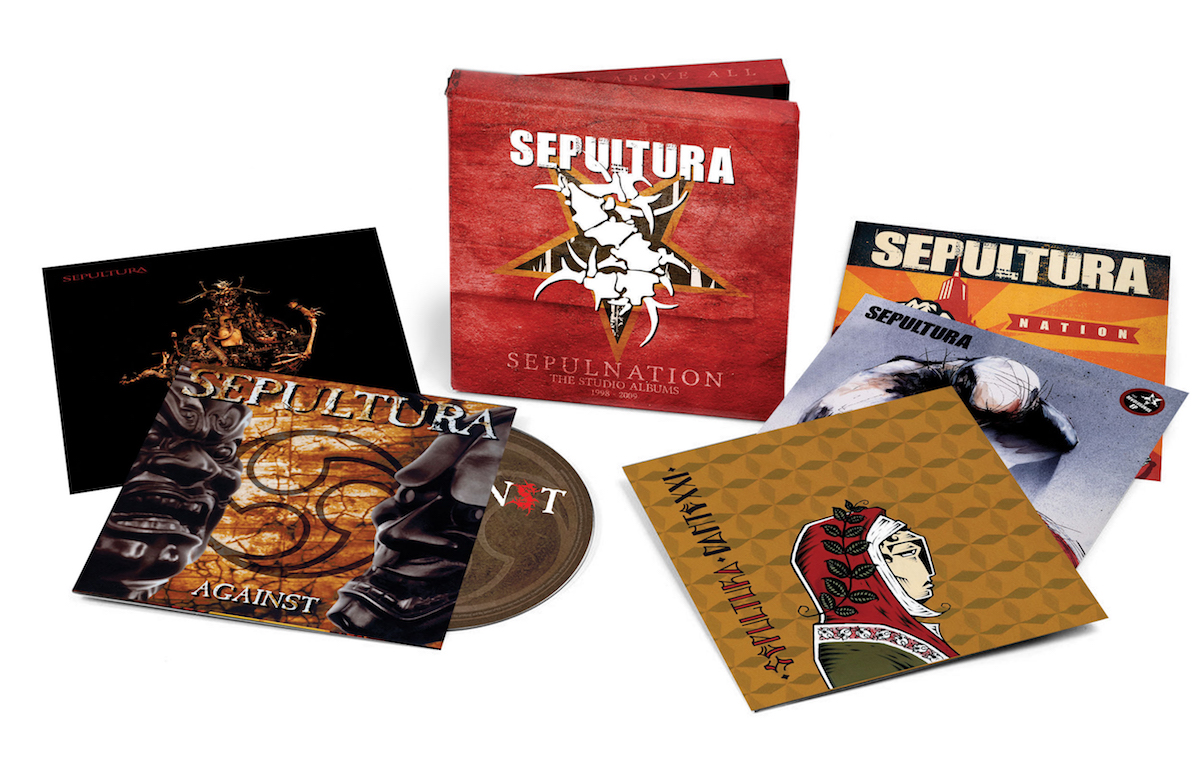 Il commento di Derrick Green:
"È un onore e un privilegio essere parti della storia dei Sepultura, sono orgoglioso di tutto il lavoro che abbiamo fatto assieme. Long live the Sepulnation!"
Di seguito la tracklist del boxset:
AGAINST
SIDE A
Against
Choke
Rumors
Old Earth
Floaters in Mud
Boycott
Tribus
Common Bonds
SIDE B
F.O.E.
Reza
Unconscious
Kamaitachi
Drowned Out
Hatred Aside
T3rcermillennium
NATION
SIDE A
Sepulnation
Revolt
Border Wars
One Man Army
SIDE B
Vox Populi
The Ways of Faith
Uma Cura
Who Must Die?
SIDE C
Saga
Tribe to a Nation
Politricks
Human Cause
SIDE D
Reject
Water
Valtio
ROORBACK (inc Revolusongs – Disc 2)
SIDE A
Come Back Alive
Godless
Apes of God
More of the Same
Urge
Corrupted
SIDE B
As It Is
Mind War
Leech
The Rift
Bottomed Out
Activist
Outro
SIDE C
Messiah
Angel
Black Steel in the Hour of Chaos
SIDE D
Mongoloid
Mountain Song
Bullet the Blue Sky
Piranha
DANTE XXI
SIDE A
Lost (Intro)
Dark Wood of Error
Convicted in Life
City of Dis
False
Fighting On
SIDE B
Limbo (Intro)
Ostia
Buried Words
Nuclear Seven
Repeating the Horror
Eunoe (Intro)
Crown and Miter
Primium Mobile (Intro)
Still Flame
A-LEX
SIDE A
A-Lex I
Moloko Mesto
Filthy Rot
We've Lost You!
What I Do!
SIDE B
A-Lex II
The Treatment
Metamorphosis
Sadistic Values
SIDE C
Forceful Behavior
Conform
A-Lex III
The Experiment
Strike
SIDE D
Enough Said
Ludwig Van
A-Lex IV
Paradox
 
---
Any fans who feared that this new line-up of Sepultura would see the band taming their intense and heavy approach were not left disappointed when 'Against' came out of the traps in 1998. With the powerhouse that is Iggor Cavalera still on drums (he remained for four of the five albums), Andreas Kisser's grinding guitars and bassist Paula Jr's heavy bottom end powered behind Derrick Green's guttural roar and Sepultura sounded heavier and more forceful than ever. This period would see the band continue to push their sound forward and challenge new sounds and styles, but they never lost sight of what was the core of the band. The righteous, rebellious nature remained with the 1998 album 'Nation' calling for 'one nation, Sepulnation,' – a rallying cry that stayed with the band throughout their long and challenging career.