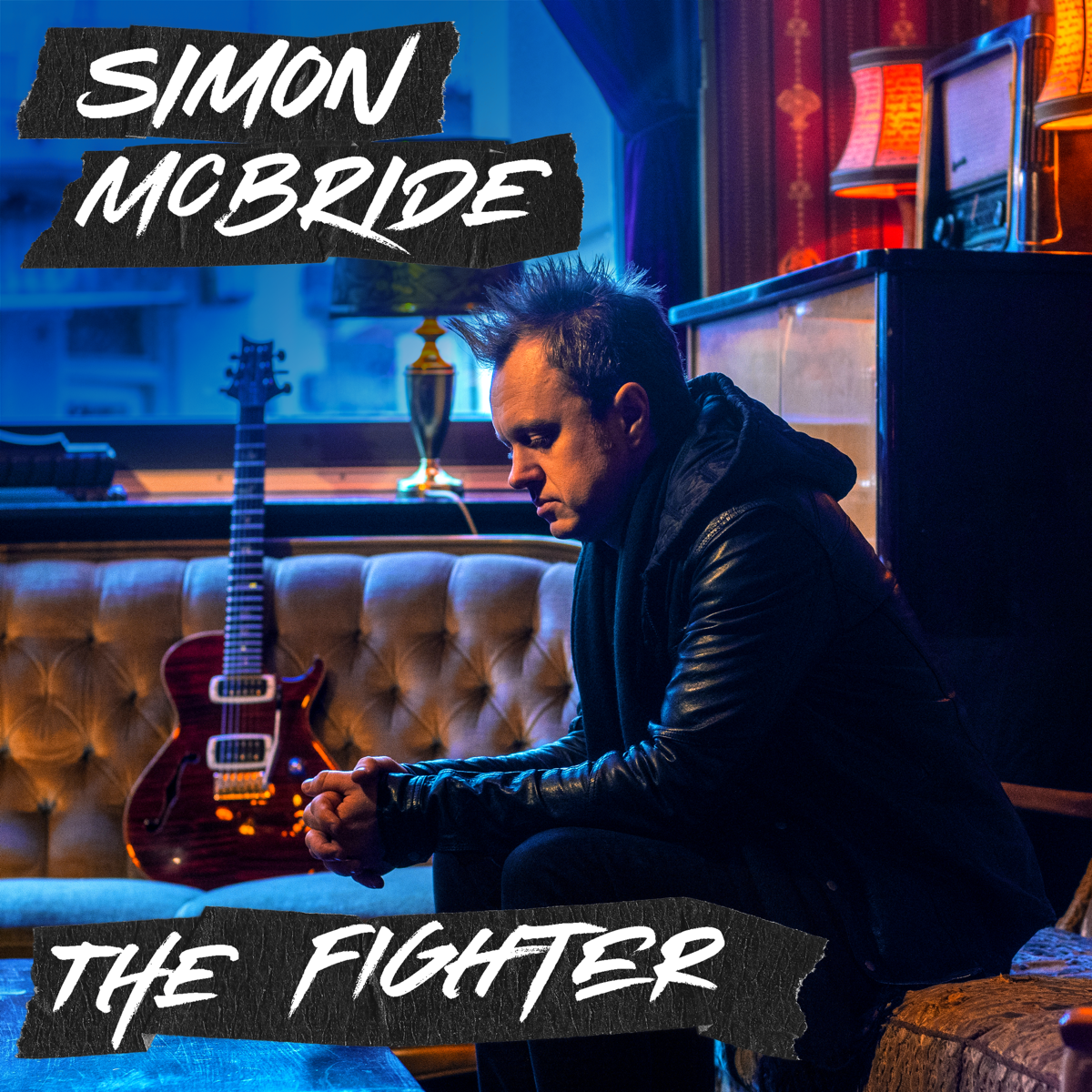 Esce oggi "The Fighter", il nuovo album solista di SIMON MCBRIDE!
"The Fighter" è un album fantastico e stratificato, in linea con i canoni di blues e rock ma mai anacronistico, con un appeal noncurante delle tendenze ma allo stesso tempo moderno.
È un viaggio autobiografico, storie di una vita on the road, di sogni, opportunità e lotte. "We can do it, but it just takes time", canta in "Just Takes Time", uno dei tanti momenti salienti del disco.
Per celebrarne l'uscita Simon pubblicherà lunedì 30 maggio alle 17:00 il nuovo video del brano "Just Takes Time", direttamente sul canale YouTube di earMUSIC.
L'album è disponibile a questo link: https://simonmcbride.lnk.to/TheFighter
1. Don't Dare
2. Show Me How To Love
3. Kingdoms
4. The Fighter
5. High Stakes
6. Let me Go
7. 100 Days
8. King Of The Hill
9. Just Takes Time
10. Trouble
11. Back To You
12. The Stealer
 
---
McBride proves himself a true master of hooklines, from the vocal lines to the riffs and adorning licks, everything is utterly catchy and (even the guitar lines!) truly singable.
Songs like the great "SHOW ME HOW TO LOVE", the straight rocker "KINGDOMS" and the new high-energy single "HIGH STAKES" prove exactly that: McBride's music is all about the songs, the soul. 
Whenever this guitar maestro starts a solo on the six-string, it is rousing and impressive, but never a mere means to an end in itself. It's the work of a musician who has not only deeply mastered his instrument, but also knows how to write songs with substance… and how to sing them! McBride's raspy, versatile voice is that of a storyteller. One who has seen a lot… and did not call the album "THE FIGHTER" for nothing. 
About Simon McBride:
Simon comes from Belfast in Northern Ireland, a place that resonates of the best music traditions like Gary Moore, Rory Gallagher as well as bands such as Thin Lizzy, Stiff Little Fingers, and obviously U2. Ian Gillan from Deep Purple thinks, he is one of the best guitar players in the world! He has also played a full tour as a member of Ian Gillan's band and has played together with all-time greats like Don Airey in the Don Airey band and ex members of Whitesnake in the band Snakecharmer.