A poco meno di un anno di distanza dalla release dell'ultimo album "Enlightened In Eternity" gli SPIRIT ADRIFT pubblicheranno un nuovo EP dal titolo "Forge Your Future". Il disco sarà disponibile dal 27 agosto 2021. Guarda il lyric video della title-track a questo link: https://youtu.be/gtIR6Y_vVxU
"Forge Your Future" è già disponibile per il preorder nei seguenti formati: https://spiritadrift.lnk.to/ForgeYourFuture-EP
Orange LP+CD – All outlets
Ultra Clear LP+CD – only available at CM Distro (300 units)
Golden LP+CD – only available at Evil Greed (200 units)
Di seguito artwork e tracklist: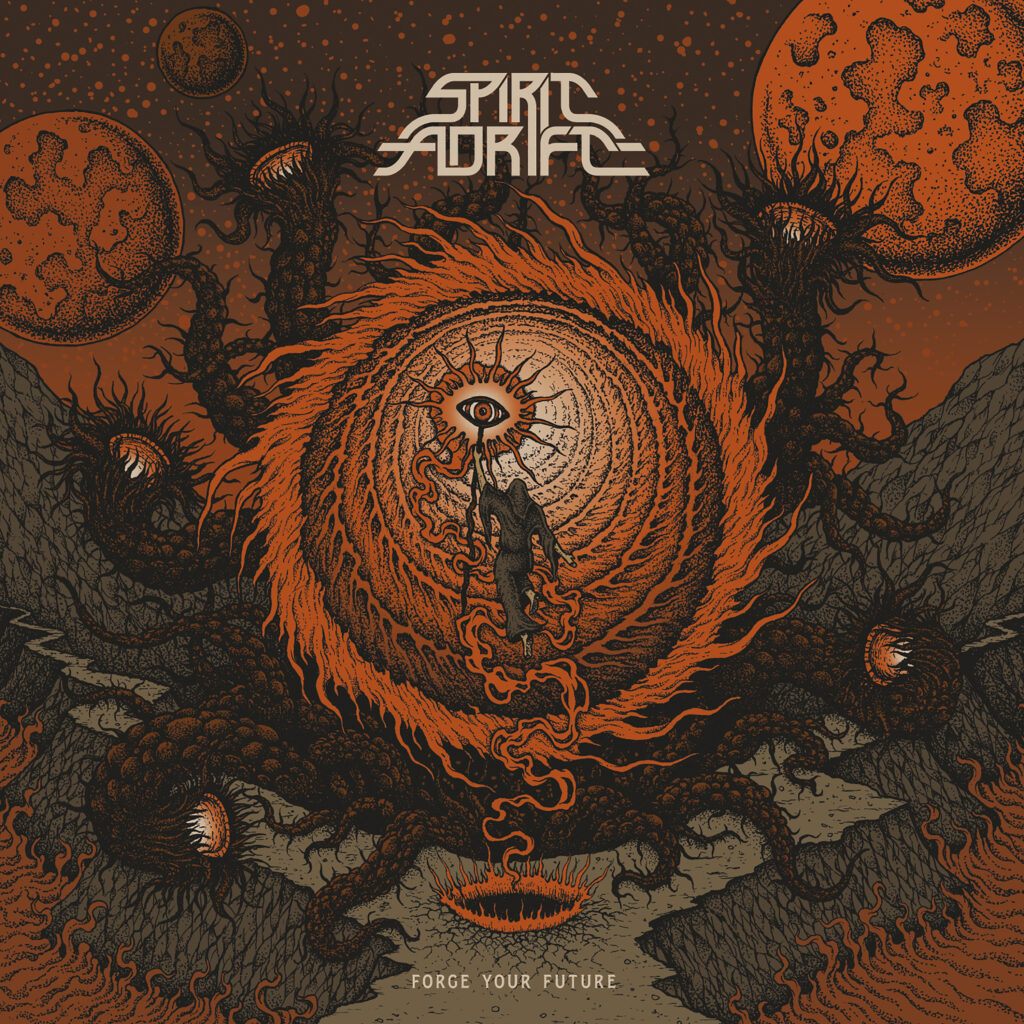 1. Forge Your Future (06:52)
2. Wake Up (05:28)
3. Invisible Enemy (07:32)
 
---
From the start, Spirit Adrift was much more than an obsession for guitarist and vocalist Nate Garrett. It's become a mission unto itself – a quest to re-cast the power and potential of melodic metal, doom and hard rock like the masters before him. With four albums behind Garrett and drummer Marcus Bryant, including 2020's year-end-chart-topper Enlightened in Eternity, Spirit Adrift has vexed the legacies of Ozzy Osbourne and Metallica and cemented their own place in the pantheon. 
Now, Forge Your Future finds Spirit Adrift spreading their wings and soaring past any notion of nostalgia. Tracks like "Wake Up" with its "Crazy Train"-esque drive, the mournful-yet-hopeful title track or the riff-ride of "Invisible Enemy" find Garrett & Co no longer students, but masters of their metallic game and torchbearers for a new generation of heshers, headbangers and heavy metal parking lot overlords.