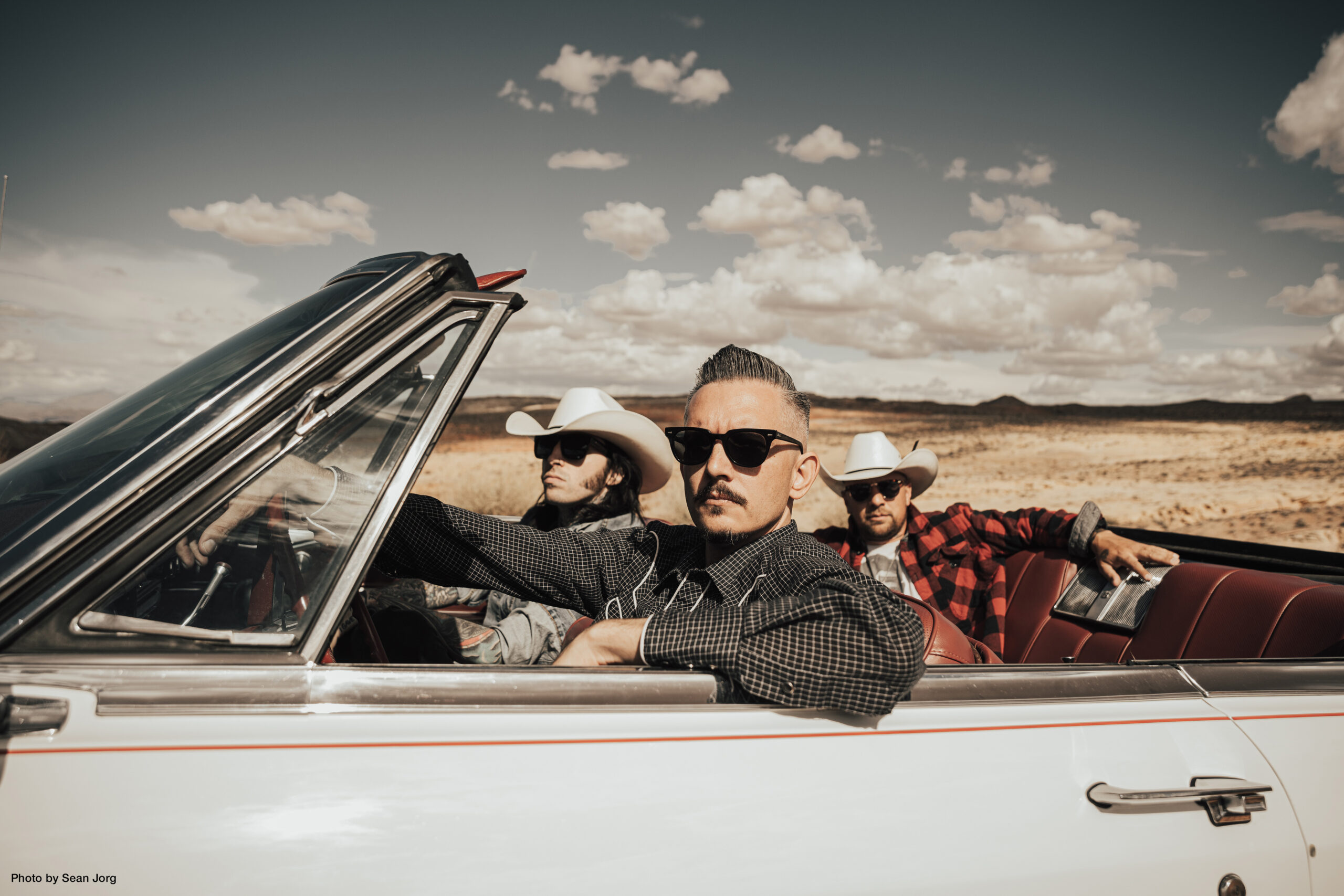 La frontiera americana: dove le strade perdute si estendono nell'oscurità e i deserti indisturbati parlano una lingua tanto minacciosa quanto ultraterrena: questo è lo scenario di SPIRITWORLD.
Autodefinitasi come death western band, SpiritWorld è la visionaria creatura Stu Folsom, nativo di Las Vegas che ha preso l'intensità di quel maledetto calore del deserto e ha dato voce al debutto della band, "Pagan Rhythms", in arrivo per Century Media Records.
Per celebrarne l'occasione gli SpiritWorld presentano il video del primo brano "Comancheria": https://youtu.be/pEvAQBXVdu4
"Pagan Rhythms" è stato originariamente pubblicato da Safe Inside Records nel 2020.
Daniel Carter, influente DJ della BBC 1 e curatore di The Rock Show con Daniel P. Carter ha dato al disco un'attenzione quasi immediata. Metal Sucks ha commentato come segue:
"Gli Spiritworld fanno quel tipo di hardcore sporcato di metal che suona come se potesse effettivamente evocare Satana dalle profondità più basse dell'Inferno."
"Pagan Rhythms" ha guadagnato anche l'attenzione del chitarrista di Exodus/Slayer Gary Holt e del frontman dei Soulfly/ex-Sepultura Max Cavalera.
Il commento di Mike Gitter, vice presidente di A&R di Century Media:
"SpiritWorld è un progetto molto audace. È la visione della frontiera americana in versione 'south of heaven', un mix tra Slayer, Louis Lamour e Sam Peckinpah, pieno di polvere, sporco e sangue."
L'album è stato concepito interamente da Folsom e prodotto da Sam Pura (The Story So Far, Self Defense Family). Due sono i batteristi presenti nell'album, Thomas Pridgen (The Mars Volta/Trash Talk) ed Adam Elliot (ex-Apiary).
Il commento del frontman Stu Folsom:
"È questione di provare a scrivere delle canzoni da urlo pur mantenendo uno stile classico. Con 'Pagan Rhythms', ho deciso di distillare il mio amore per il thrash, il death metal old school e l'hardcore in qualcosa di nuovo che avrebbe avuto l'impatto di un tomahawk scagliato dritto in faccia. La prima volta che parlai di questo concept mi presero per pazzo, unire l'immaginario Western, horror e l'heavy metal in un unico progetto. Se fai grandi dischi le persone sono molto più disposte ad abbracciare la tua pazzia e ad accompagnarti in viaggio."
Il debutto "Pagan Rhythms" sarà ripubblicato il 5 novembre 2021 da Century Media Records, per la prima volta disponibile in formato fisico al di fuori del Nord America. Disponibile il preorder a questo link: https://spiritworld.lnk.to/PaganRhythms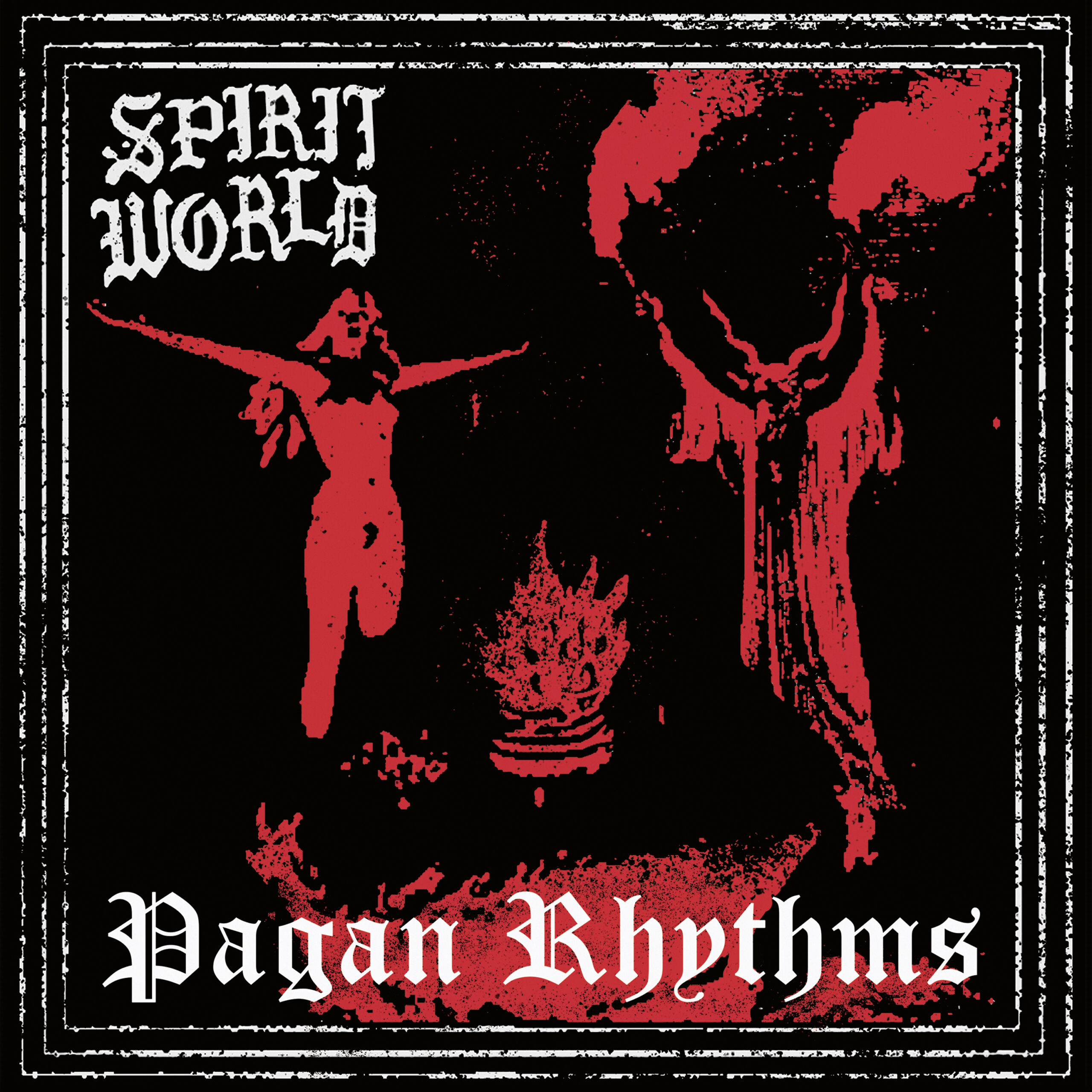 SPIRITWORLD is:
Stu Folsom – Vocals
Matt Schrum – Guitar
Randy Moore – Guitar
Justin Fornof – Bass
Nick Brundy – Noise
Preston Harper – Drums
Pagan Rhythms features additional musicians:
Thomas Pridgen – Drums
Adam Elliot – Drums
Sam Pura – Guitar/Bass/Vocals
Ben Verhoek – Back Up Vocals
Reif Barlow – Back Up Vocals
SPIRITWORLD online:
www.spiritworldprophet.com
www.instagram.com/spiritworldprophet