La frontiera americana: dove le strade perdute si estendono nell'oscurità e i deserti indisturbati parlano una lingua tanto minacciosa quanto ultraterrena: questo è lo scenario di SPIRITWORLD.
Autodefinitasi come death western band, SpiritWorld è la visionaria creatura Stu Folsom, nativo di Las Vegas che ha preso l'intensità di quel maledetto calore del deserto e ha dato voce al debutto della band, "Pagan Rhythms", in arrivo per Century Media Records.
Oggi la band condivide un altro brano con un nuovo videoclip. Guarda il video di "The Bringer Of Light" a questo link: https://youtu.be/8pi-3SNXBu0
Il commento del frontman Stu Folsom:
"Il video di 'The Bringer of Light' ha avuto un lunghissimo periodo di gestazione. Il regista, Todd Hailstone, ed io ci siamo conosciuti al liceo. Ha fatto il roadie nel primo tour della mia prima band e abbiamo vissuto insieme nel famoso squat di Hammer Lane quando eravamo giovani, poveri e matti da legare. È stato incredibile riconnettersi artisticamente dopo tutti questi anni e consegnare le redini a qualcuno che ho passato ore e ore ad ascoltare i miei piani per i lati narrativi e cinematografici del progetto Spiritworld.
Ho chiesto a Todd di inventarsi qualcosa per introdurre al mondo i personaggi dei Godlessness e dei Pagan Rhythms con un budget che avrebbe dovuto coprire a malapena un altro solito 'video di metallari che scapocciano in un magazzino'. È riuscito a ricreare quell'atmosfera a metà tra John Ford e l'horror anni 70. Grazie a tutti gli attori di talento e la troupe che hanno contribuito a creare questo video, si è rivelato super cool e non vedo l'ora che le persone lo vedano!"
L'album è stato concepito interamente da Folsom e prodotto da Sam Pura (The Story So Far, Self Defense Family). Due sono i batteristi presenti nell'album, Thomas Pridgen (The Mars Volta/Trash Talk) ed Adam Elliot (ex-Apiary).
Il commento di Folsom:
"È questione di provare a scrivere delle canzoni da urlo pur mantenendo uno stile classico. Con 'Pagan Rhythms', ho deciso di distillare il mio amore per il thrash, il death metal old school e l'hardcore in qualcosa di nuovo che avrebbe avuto l'impatto di un tomahawk scagliato dritto in faccia. La prima volta che parlai di questo concept mi presero per pazzo, unire l'immaginario Western, horror e l'heavy metal in un unico progetto. Se fai grandi dischi le persone sono molto più disposte ad abbracciare la tua pazzia e ad accompagnarti in viaggio."
Il debutto "Pagan Rhythms" sarà ripubblicato il 5 novembre 2021 da Century Media Records, per la prima volta disponibile in formato fisico al di fuori del Nord America. Disponibile il preorder a questo link: https://spiritworld.lnk.to/PaganRhythms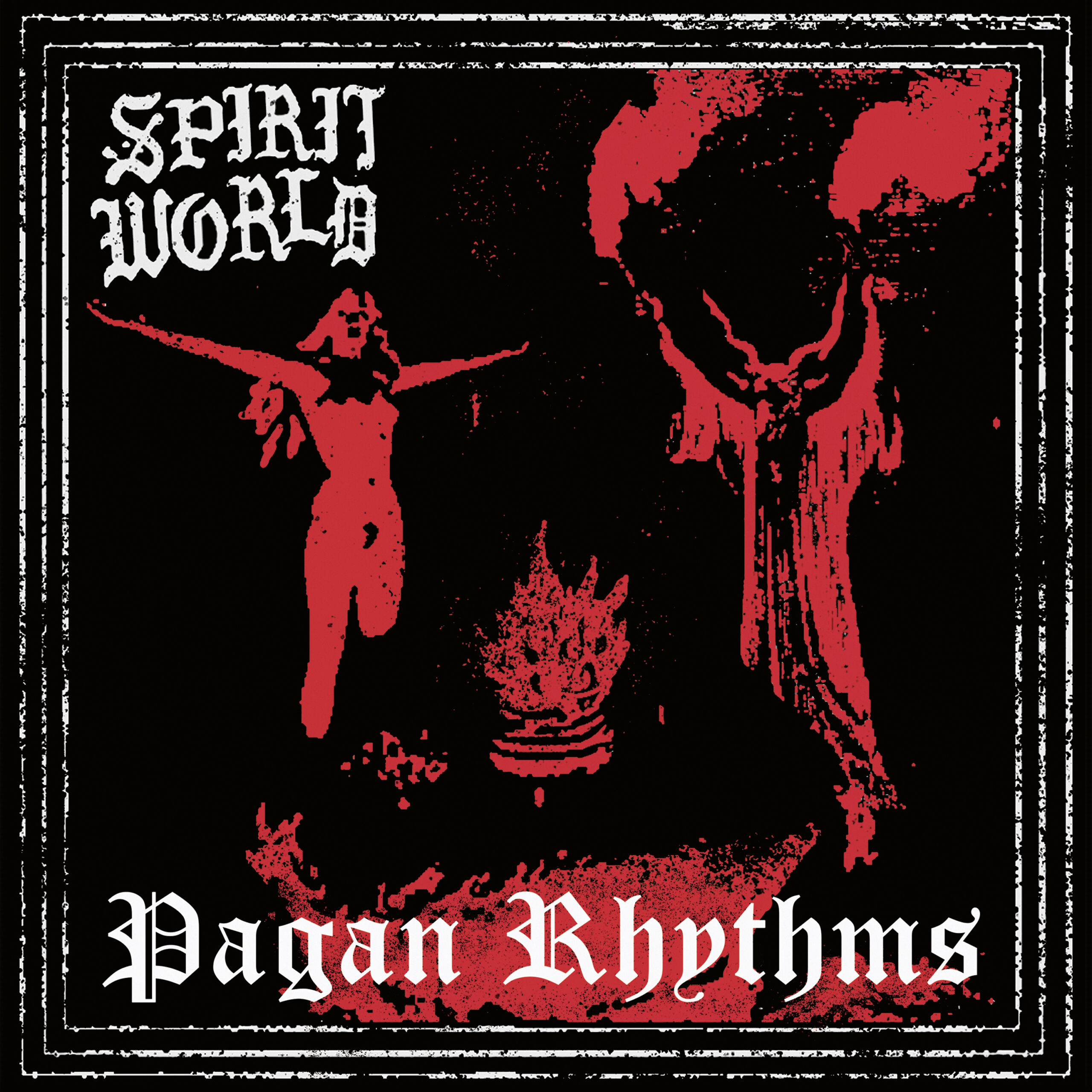 SPIRITWORLD is:
Stu Folsom – Vocals
Matt Schrum – Guitar
Randy Moore – Guitar
Justin Fornof – Bass
Nick Brundy – Noise
Preston Harper – Drums
Pagan Rhythms features additional musicians:
Thomas Pridgen – Drums
Adam Elliot – Drums
Sam Pura – Guitar/Bass/Vocals
Ben Verhoek – Back Up Vocals
Reif Barlow – Back Up Vocals
SPIRITWORLD online:
www.spiritworldprophet.com
www.instagram.com/spiritworldprophet