Arjen Lucassen (Ayreon) sta per tornare con "Revel In Time", il nuovo album del progetto STAR ONE. Il nuovo album sarà pubblicato il 18 febbraio 2022 su Inside Out Music, a più di dieci anni dall'ultimo lavoro in studio. Oggi l'artista olandese presenta il brano di apertura del nuovo disco, "Fate Of Man", accompagnato da un video diretto da Dave Letelier: https://youtu.be/vn7P3oVMnys 
Il commento di Arjen in merito al nuovo singolo:
"Eccovi il secondo estratto da 'Revel In Time'. Il testo è ispirato al film Terminator.
Penso sia il brano più Star One dell'album, ricorda molto 'Set Your Controls' del primo album di Star One 'Space Metal'. La voce è della talentuosa Brittney Slayes degli Unleash The Archers mentre l'assolo è stato registrato dal leggendario Michael Romeo dei Symphony X. È uno dei miei brani preferiti di quest'album, mi auguro vi piaccia!"
Di seguito artwork, a cura di Jef Bertels, e tracklist di "Revel In Time":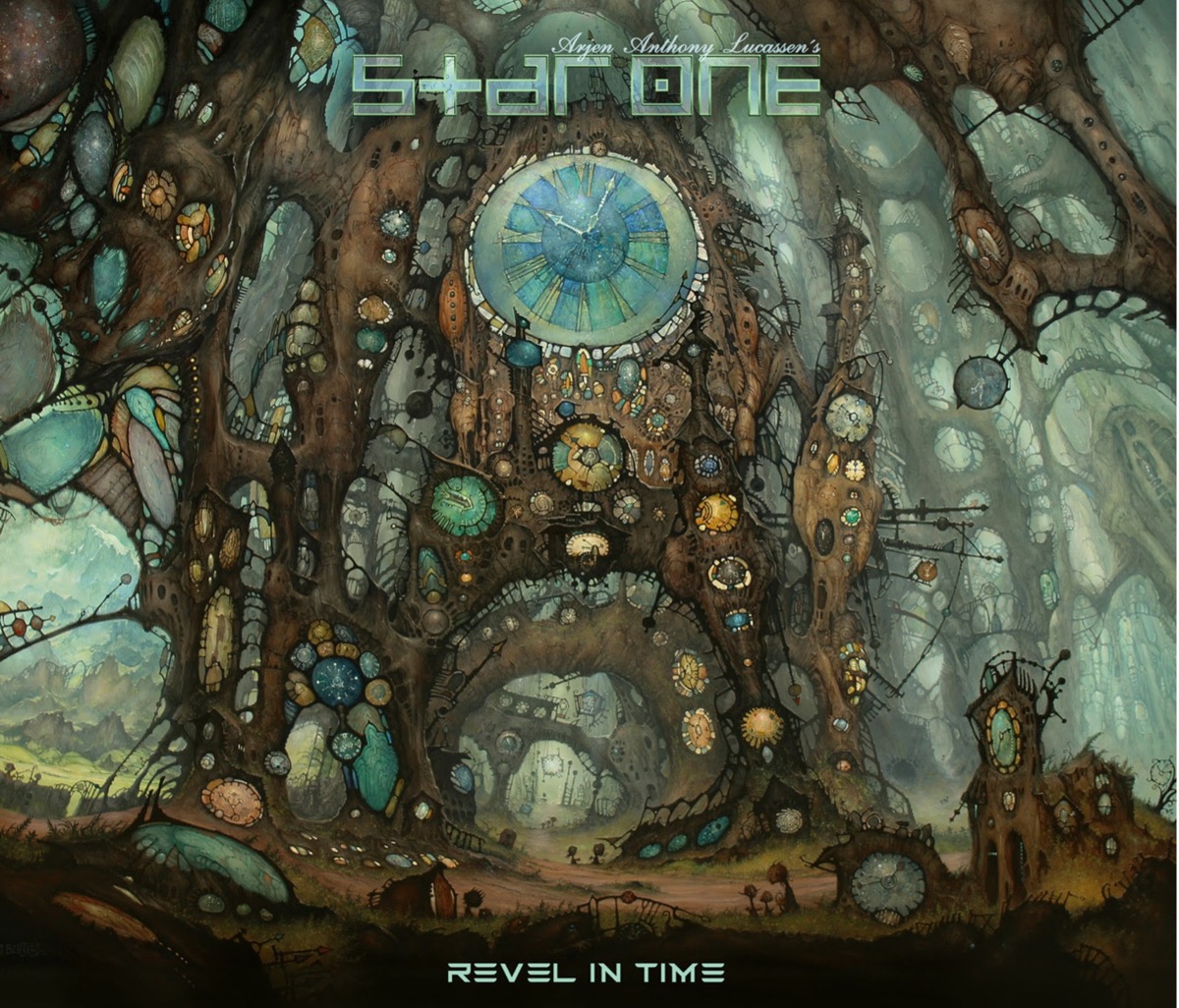 CD1:
1. Fate of Man 5:29
2. 28 Days (Till the End of Time) 7:21
3. Prescient 6:34
4. Back from the Past 4:50
5. Revel in Time 4:38
6. The Year of '41 6:20
7. Bridge of Life 5:14
8. Today is Yesterday 5:46
9. A Hand on the Clock 5:52
10. Beyond the Edge of it All 4:52
11. Lost Children of the Universe 9:46
Il CD 2 presenta le stesse canzoni del CD 1, ma con diversi cantanti.
L'album sarà disponibile per il preorder dal 17 dicembre nei formati Ltd. 2CD Digipak, Ltd. Deluxe 3CD+Blu-Ray Artbook (con poster), e in 2LP da 180g con CD bonus e booklet in formato LP.
Il secondo disco contiene gli stessi brani del CD1 ma con cantanti differenti. Nel formato Blu-Ray è presente un mix 5.1 e in alta risoluzione dell'album e un documentario di un'ora.
Per questa nuova uscita di Star One, Arjen ha coinvolto un cantante diverso per ogni brano. Tutti gli ospiti saranno man mano presentati sulla pagina Facebook dell'artista: https://www.facebook.com/ArjenLucassenOfficial 
Il commento di Arjen in merito al ritorno di Star One:
"Ayreon è come la nave madre di tutta la mia musica. Contiene tutti i diversi stili musicali che mi piace ascoltare e che amo creare. Ma sono sempre alla ricerca di sfide e di qualcosa di nuovo e originale. Lavorare all'interno di una serie di vincoli ti costringe a farlo, quindi a volte mi piace limitarmi e concentrarmi su un solo stile. Per esempio, con Star One mi concentro sul lato metallico di Ayreon. Ciò significa che non sentirete l'uso esuberante degli strumenti acustici che sono così spesso presenti negli album di Ayreon, come violino, fiati, violoncello, corni, dulcimer, mandolino, ecc."
ARJEN LUCASSEN online:
www.arjenlucassen.com
www.facebook.com/ArjenLucassenOfficial
www.twitter.com/arjenlucassen