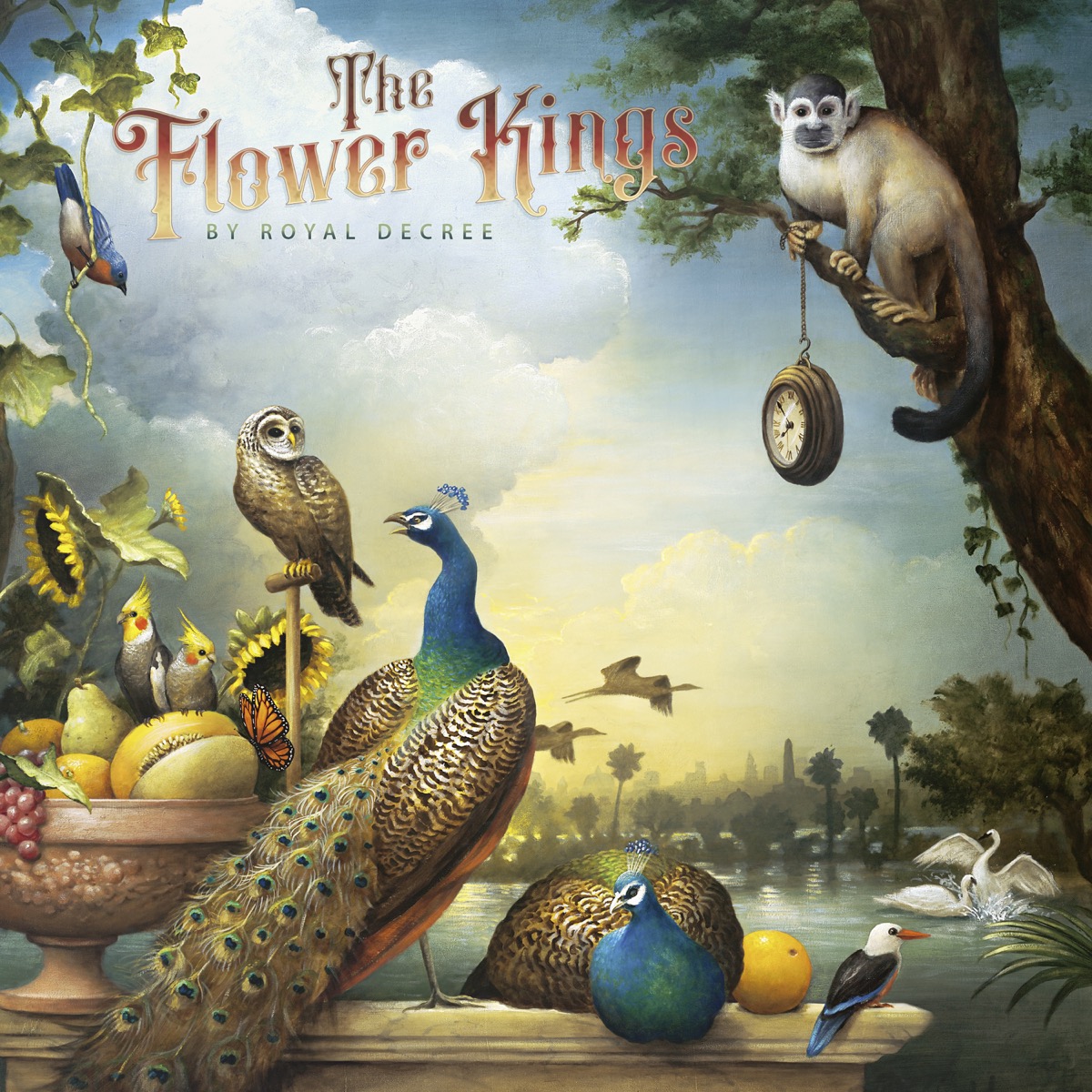 Le icone del prog THE FLOWER KINGS annunciano oggi la data di pubblicazione del nuovo e quindicesimo album in studio, "By Royal Decree", previsto in uscita il 4 marzo 2022. La band è lieta inoltre di annunciare le prime date live per la promozione del nuovo disco.
L'album vede il ritorno del membro fondatore Michael Stolt, tornato in veste di bassista e cantante. La band si è riunita a metà del 2021 ai Fenix Studios in Svezia per registrare completamente in analogico, con l'ausilio di un mixer Rupert Neve. L'album presenta anche una bellissima copertina, ancora una volta creata dall'artista Kevin Sloan.
Il prossimo anno The Flower Kings saranno impegnati in un tour celebrativo dei primi anni di carriera, riproponendo brani da "Retropolis", "Stardust We Are", "Flower Power", "Space Revolver" e "Back In The World Of Adventures". Il tour coinciderà con la pubblicazione di nuove ristampe in formato CD e vinile. Di seguito le prime date confermate:
30.3.22 – Katalin, Uppsala, Sweden
31.3.22 – Musikens Hus, Gothenburg, Sweden
1.4.22 – Södra Teatern, Stockholm, Sweden
Il primo singolo e il preorder di "By Royal Decree" saranno disponibili dal 10 dicembre.
THE FLOWER KINGS online:
https://www.roinestolt.com/
http://www.facebook.com/TheFlowerKings
https://www.instagram.com/roinestolt8112/
https://www.facebook.com/pale.rider.127