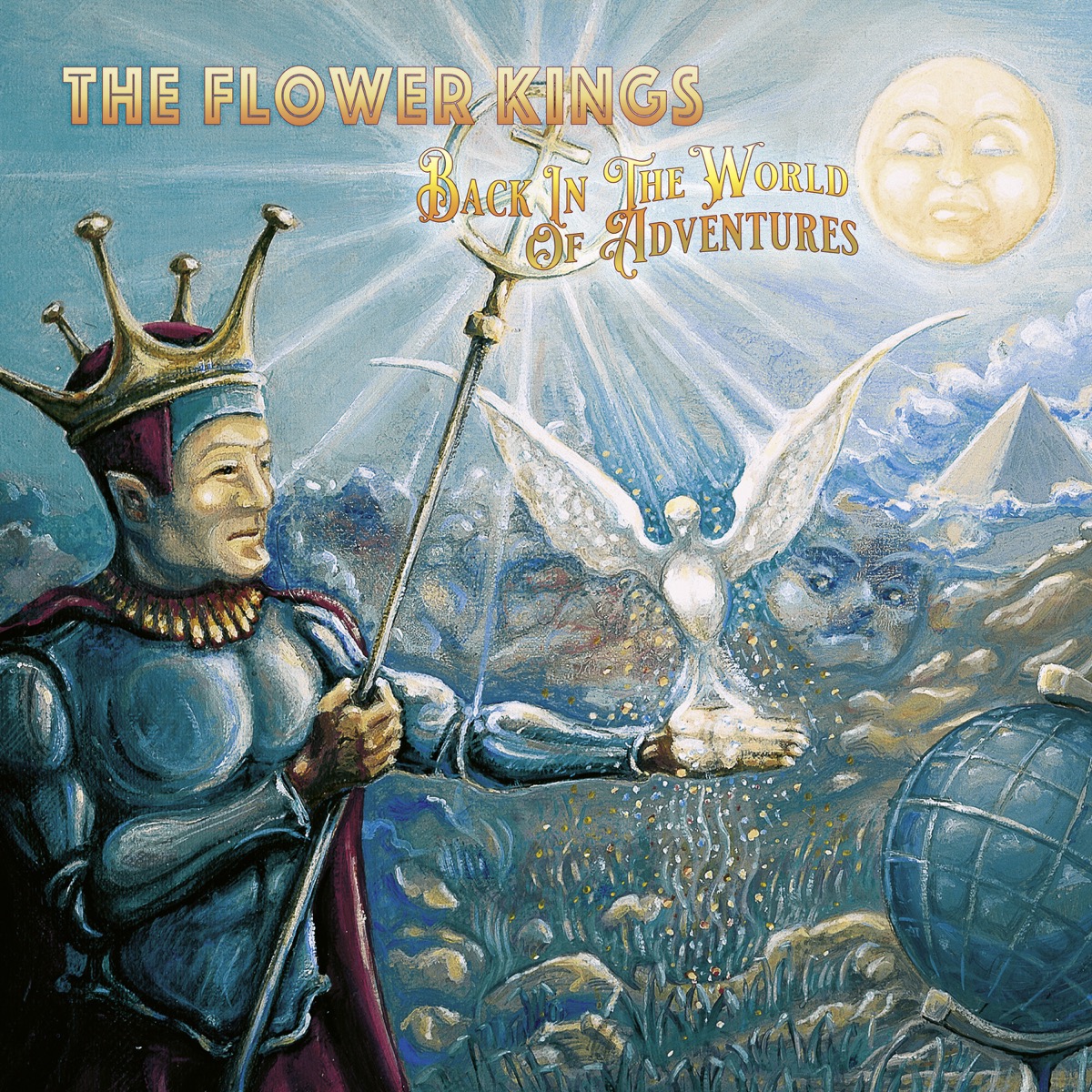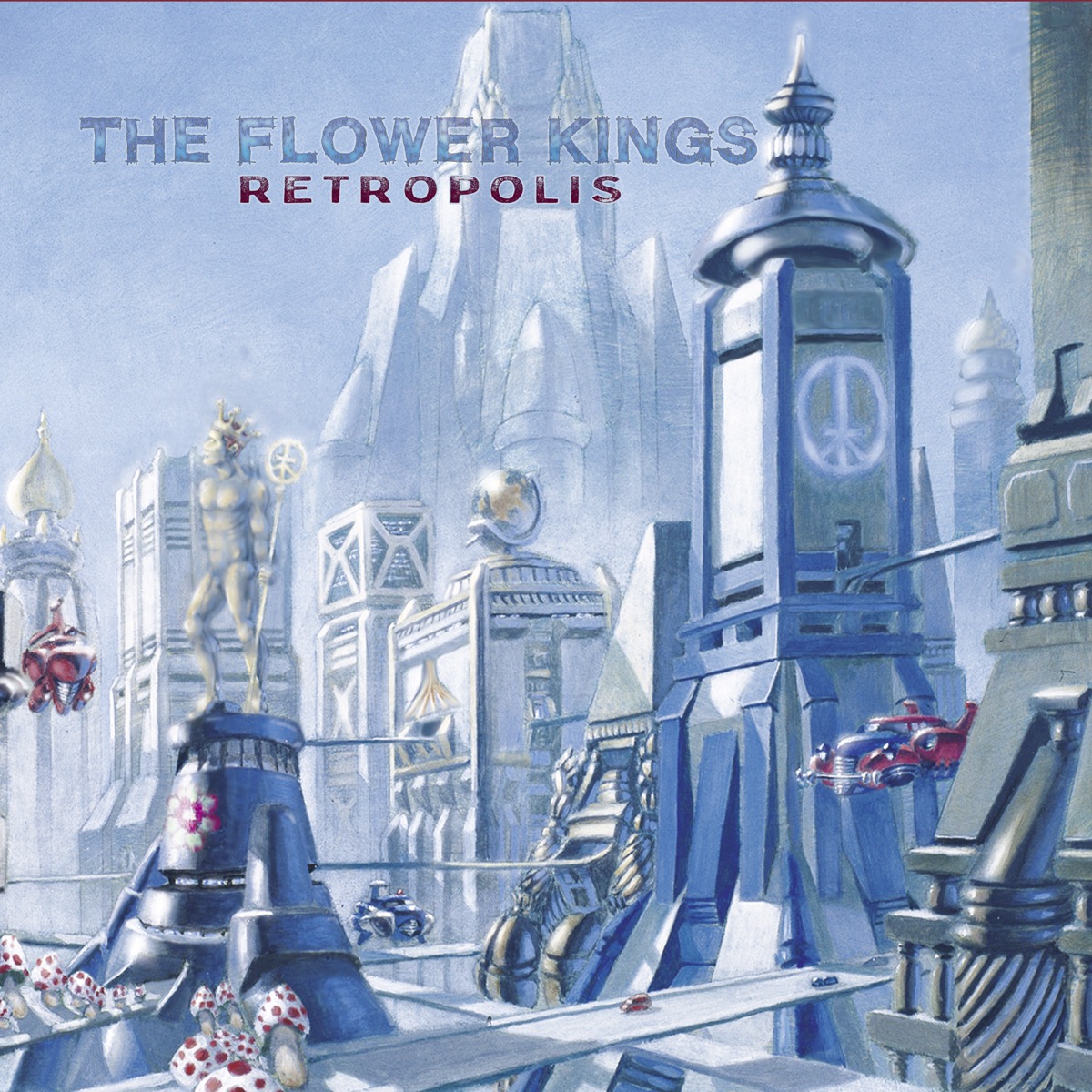 Inside Out Music è lieta di annunciare una nuova serie di ristampe del catalogo dei THE FLOWER KINGS. Le nuove edizioni, alcune per la primissima volta in formato vinile, saranno pubblicate nel corso del 2022 e del 2023, a partire da "Back In The World Of Adventures" e "Retropolis". I due album saranno nuovamente disponibili dal 27 maggio 2022 nei formati Limited CD Digipak, Gatefold 180g 2LP + CD + LP-booklet e in digitale. Entrambi i dischi sono stati rimasterizzati e parzialmente remixati. Note di copertina a cura di Roine Stolt. Disponibile il preorder a questi link:
https://TheFlowerKings.lnk.to/BackInTheWorldOfAdventures-2022Remaster 
https://TheFlowerKings.lnk.to/Retropolis-2022Remaster 
Il commento di Roine:
"Ho vissuto la vita nella corsia preferenziale per lungo tempo per quanto riguarda le uscite con i Flower Kings e tutti i miei altri gruppi e progetti,ma è stata sia una vera gioia e una esperienza sobria ri-visitare i primi anni dei Flower Kings e primi album.
Ricordo ancora una volta quello che avevo deciso di fare a metà degli anni '90, progressive rock sinfonico con una chiara atmosfera melodica e a volte 'folky', con un tono svedese, colorato da tutte le cose progressive e influenzato dai miei ascolti adolescenziali. ascoltare Focus, Frank Zappa, Yes, Tomita, Gentle Giant e Weather Report mi ha aperto un mondo di possibilità.
Remixare alcune di queste canzoni per le ristampe mi ha riportato indietro e ha reso tutto ancora più divertente iniziare a lavorare al nostro nuovo live set."
Le prossime ristampe saranno "Flower Power" e "Stardust We Are", in uascita il 24 giugno 2022 con preorder a partire dal 6 maggio.
 
---
The Flower Kings recently released their latest studio album 'By Royal Decree' in March. The band are back at their most creative, flowery and playful – mirroring the 70's melting pot of folk, symphonic, electronic, jazz, blues, funk & prog. On the new album they have looked for more organic and vintage sounds, still centered around the foundation of drums, bass, guitars and the iconic Hammond, grand piano, mellotron & Moog synthesizers. 
The album also sees the return of founding member Michael Stolt, who takes up bass guitar and vocals, alongside the line-up of Mirko DeMaio on drums, Zach Kamins on keyboards, Hasse Fröberg on vocal & guitar and Roine Stolt on vocal & guitars and Jonas Reingold on bass. The band convened in the middle of 2021 at Fenix Studios in Sweden to record through the fully analogue Rupert Neve mixing desk. The album also features beautiful cover art, once again created by Denver-based artist Kevin Sloan.
This year's tour will also see the band revisiting their early years, performing tracks from 'Retropolis', 'Stardust We Are', 'Flower Power', 'Space Revolver' and 'Back In The World Of Adventures'. The first confirmed live dates are as follows:
1-7th May 2022 – Cruise To The Edge, USA
11th May 2022  – Imperial Bell, Quebec City, Canada
12th May 2022  – Club Soda, Montreal, Canada
14th July 2022  – Rootsfestival, Notodden, Norway
4th Sept 2022  –  HRH Festival , UK
THE FLOWER KINGS online:
https://www.roinestolt.com/
http://www.facebook.com/TheFlowerKings
https://www.instagram.com/roinestolt8112/
https://www.facebook.com/pale.rider.127