I WILDERUN presentano oggi "Distraction I", il secondo singolo estratto dal nuovo album "Epigone", in arrivo nei negozi il 7 gennaio 2022 via Century Media Records. Il singolo è accompagnato da un video in 3D diretto da Miles Skarin: https://youtu.be/lcRWxBPjDPQ
Il video è ispirato all'artwork di "Epigone", curato dall'artista Kim Keever e disponibile di seguito assieme alla tracklist dell'album.
Il commento di Daniel Müller, bassista della band:
"'Distraction I' è il primo movimento nella suite in 4 parti che chiude l'album. Musicalmente, 'Distraction I' è molto più semplice di una canzone tipica dei Wilderun e si affida più fortemente all'atmosfera come mezzo per creare slancio in tutta la traccia. È anche una delle tracce più synth-heavy del disco, utilizzando densi arazzi di suoni in gran parte atonali per sviluppare uno spazio sonoro unico che è sia surreale che espansivo. È la calma prima della tempesta."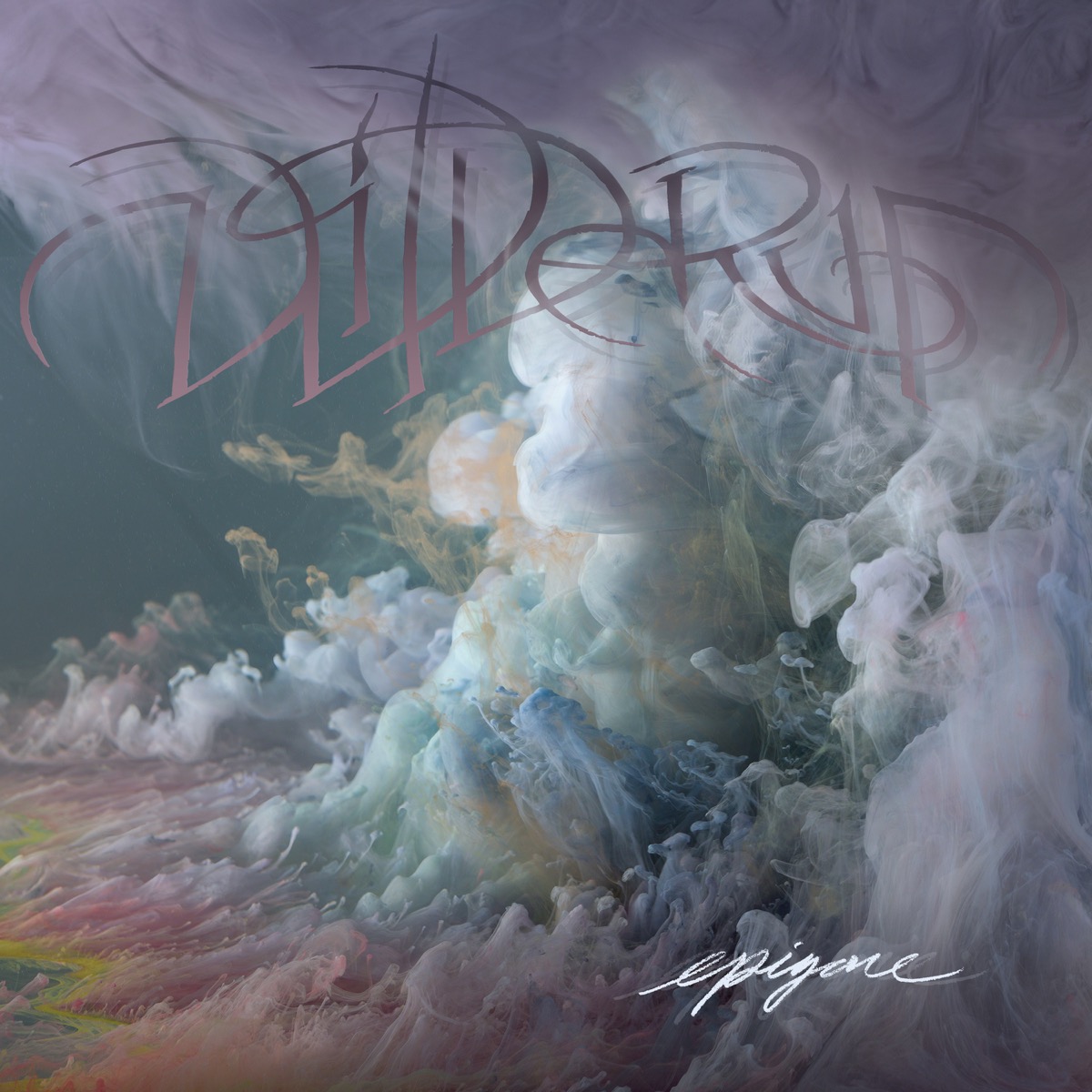 1. Exhaler                                                                                                  04:44
2. Woolgatherer                                                                                        14:11
3. Passenger                                                                                             09:58
4. Identifier                                                                                                11:32
5. Ambition                                                                                                02:41
6. Distraction I                                                                                           04:56
7. Distraction II                                                                                          05:39
8. Distraction III                                                                                         05:46
9. Distraction Nulla                                                                                    03:15
"Epigone" è già disponibile per il preorder: https://wilderun.lnk.to/Epigone 
---
About Wilderun's 'Epigone':
On Epigone , Boston-bred aural imaginauts WILDERUN take a deeper and darker step beyond their expansive, prog-leaning metal scores that so skillfully came together on 2019's Veil of Imagination. The result is a record that is at once grandiose, complex, sophisticated, and unexpectedly human. "This is certainly a "meta" record for me," states guitarist and vocalist Evan Berry. "It's the record that has the most to do with the artistic process." Indeed, the nine-track-long offering: beginning with the haunting acoustic prelude, "Exhaler" and ending with a twenty-minute, four-part epic composition, "Distraction I-IV", Epigone is nothing short of a journey into expression and ambition. It has all the earmarks that have made WILDERUN a revelation unto themselves.
"This record has a different kind of inner turmoil than Veil," says bassist and composer Dan Muller. "So much of that album was focused on the past and reminiscing on the progression from childhood to adulthood, and had a brighter, more flowery texture to it. This one is darker, and to me feels more introspective." Admittedly, the universal pause and the frustration that came with the onset of a global pandemic of 2020 weighed heavily on the writing. "It was a frustrating time," says Dan. "Things were starting to move in a direction that we had wanted them to for a while. We had signed to Century Media and were playing bigger shows like the 70,000 Tons of Metal cruise. Then, suddenly, it felt like everything was ripped away from us. For me, that made it the hardest record we've ever had to write."
Berry describes the arrangement process for Epigone as "solitary", largely due to the Covid-restricted universe the band found itself in. Ideas were shuttled back and forth between members, and the band frustratingly never had the opportunity to meet as a whole before tracking commenced in early 2021.  And with traveling being too risky at the time, Wayne had to do all of his recording and orchestrating out of his home studio in California, while the rest of the band tracked in Syracuse, NY. In spite of that isolation, tracks like the driving "Passenger" speak volumes of WILDERUN's increasingly canny sonic reach as soaring, cinematic orchestrations flirt with Berry's death metalized inclinations. According to Berry, even WILDERUN's flawlessly integrated orchestrations were pushed in new directions. Guitarist and composer Wayne Ingram (who has worked for noted film composer Hans Zimmer's Bleeding Fingers Company) focused on innovative and challenging compositions while Muller pushed his synth work to create a sense of atmosphere the band's prior work only hinted at. The album's mix by Jens Bogren (Opeth, Arch Enemy) sets the album's standard to masterpiece proportions.
"There's always a deep appreciation for the vibe and the atmosphere of folk and the heaviness of metal," says Dan, "I think for us it comes down to this organic, esoteric atmosphere that incorporates a lot of different things." That aesthetic is most pronounced when it comes to some of the album's actual instrumentation. "This is probably the biggest number of folk instruments we've ever had on a record," notes Dan.  "Sometimes it's prominent. Sometimes it's layered. There's fewer keys and more acoustic passages. It's a little more earthy and a little less theater."
When it comes to scoring soundtracks for the theater of the mind, WILDERUN isn't merely pushing boundaries, they're writing sublime symphonies and setting the standard in the process. "At its core, WILDERUN is escapist, transformative," says Dan. "Our criteria is very simple: As a listener, does it put me in a place that's better than where I am now? Even though the music and lyrics are very introspective, this could be anyone's story."
WILDERUN online:
https://linktr.ee/wilderun